Pearl Launches Project 108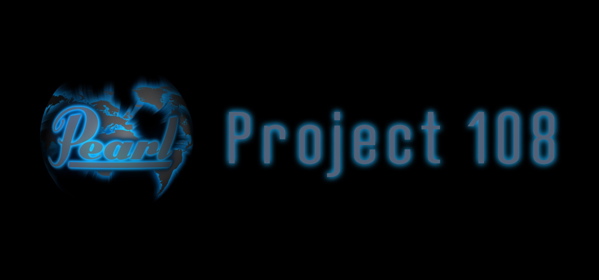 Be a part of something BIG with the introduction of Pearl's Project 108. Pearl is asking drummers and percussionists from around the world to send in videos of themselves playing 4 bars at 108 beats per minute. Accepted submissions will be combined with Pearl Artists videos from Scott Johnson, Todd Sucherman, Terence Higgins, Omar Hakim, and many others to create a continuous global groove. This is a call to ALL drummers; regardless of age, location, profession, or instrumentation. As long as you're playing Pearl gear, you're good! Impress us with your finely-tuned skills or show us your creativity with something the world has never seen or heard before.
"Project 108 is our way of showing the strength of the Pearl drumming community." Derek Wolfford, marketing manager of Integrated Media, adds, "We wanted to give Pearl drummers an opportunity to perform together on a global scale. Although borders, language, and ideology may separate us, music will always be our common denominator."
Be a part of something big and show us what you've got with Project 108.
For more information on how to submit, visit www.PearlProject108.com.