The Drum Exchange Celebrates 20 Years!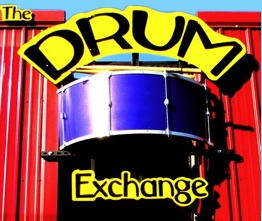 Please join the Drum Exchange for their "20th Anniversary Bash" on Saturday, October 20, 2012, from 1:00PM to 4:00PM, 4501 Interlake Ave. N. Seattle. This FREE event includes:
• FREE cowbell giveaway at 1:00 PM (while supplies last, limit 1 per person or household). We then will offer a mini workshop: "The World of Cowbells" (learn Afro-Cuban, Brazilian & Rock-n-Roll styles of playing the cowbell), followed by Seattle's largest cowbell jam!
• Live performance of the Olympic Marimba Band at 2:00 PM featuring Ed Hartman, Yamaha Performing artist & owner of The Drum Exchange, special guest musicians and "Cowbell Mania" play-a-long tunes!
• Special performances by top local percussionists at 3:00PM
• Final door prizes & contest drawing for a FREE Drumset at 4:00 PM (must be present to win).
This event is sponsored by: Remo, Meinl, Aquarian, Sabian, Yamaha, Vic Firth, and Sonor. For more information, visit: www.drumexchange.com