Banded Together Concert Event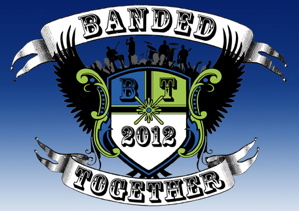 The sole purpose of the Banded Together Organization is to raise awareness and support for causes in need. The current focus is to raise money and awareness for MMORE (Multiple Myeloma Opportunities for Research and Education).
The 2012 Banded Together Concert Event will take place on October 20, 2012. The venue is Captain Jack's in Heath, Ohio. All proceeds from the Banded Together 2012 Music Festival will go to MMORE (www.mmore.org).
Featured bands at the 2012 event include: Enemy By Mourning, 8LB Pressure, Sever, Damn Near Down, Overtheory, Autumn Burning, Another Fine Mess, Idleblack, Citizens Brigade, and Killing What Was.
For more information visit: www.bandedtogether.org.