Search for "Best Teen Band in the USA??? Has Begun
NAMM's Annual SchoolJam USA to Award More Than $50,000 in
Cash and Prizes to Teen Bands and Local School Music Programs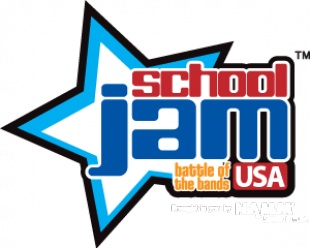 Just in time for back-to-school, teen bands have the chance to showcase their talent by entering NAMM's fourth annual SchoolJam USA, a national teen battle of the bands. Beginning August 1st, middle and high school teens with a passion for music can help promote their schools' music education programs, by entering the SchoolJam USA competition at www.schooljamusa.com.
The competition highlights teen music talent, gathers students in support of the arts, provides funding for school music programs and promotes active participation in school music programs.
Unsigned teen musicians between the ages of 13 and 19, with the majority of band members registered in a U.S. middle or high school, are eligible to participate. Online entry for bands is open from Aug. 1 to Oct. 26, 2012.  Bands can perform any genre of music. Song selections must be original content or designated as "public domain."
Throughout November 2012, participating bands' submissions will be posted on www.schooljamusa.com, where online voting is open to everyone. Eight finalist bands will be chosen by a combination of public votes and rankings done by a panel of musical professionals. Advertisement
On Jan. 26, 2013, during the weekend of the world-famous NAMM Show, the top-ranking eight finalists will take center stage in Downtown Disney, Anaheim, Calif. The finalists will perform live in front of a panel of professional judges and hundreds of fans for the chance to take the title of "Best Teen Band in the USA." All finalists will receive prize money to purchase new gear and funds for their local school music programs to purchase needed instruments from local NAMM Member music stores . The winning band will walk away with the grand prize including a trip to perform at the original SchoolJam festival in Frankfurt, Germany, a private music video recording session on the John Lennon Educational Bus, $1,000 toward the purchase of new gear and $5,000 for the winner's school music program.
SchoolJam  was originally developed by MM MusikMedia Germany to promote popular and rock music in schools throughout Germany. The program has provided thousands of music-loving young adults with the opportunity to perform and network with their peers, increasing their love for playing music and encouraging them to become active musicians.
SchoolJam USA is produced by the National Association of Music Merchants (NAMM) along with promotional support from NAfME, the National Association for Music Education, School of Rock, SchoolJam Germany, Music For All, TakeLessons.com, Drum Corps International, In Tune Monthly, John Lennon Educational Tour Bus, Vans Warped Tour, Channel One News, Company Stuff Marketing, VH1 Save the Music Foundation and DoSomething.org. Advertisement
About NAMM
The National Association of Music Merchants, commonly called NAMM in reference to the organization's popular NAMM trade shows, is the not-for-profit association that strengthens the $17 billion global musical instruments and products industry, while promoting the pleasures and benefits of making music. NAMM's activities and programs are designed to promote music making to people of all ages. NAMM is comprised of more than 9,000 Member companies in 87 countries around the world. For more information about NAMM visit www.namm.org  or call 800-767-NAMM (6266). Follow NAMM on Facebook, Twitter and You Tube.