Elliot Fine, Co-Author of Classic Drum Method Book 4-Way Coordination, Passes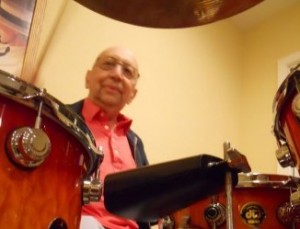 Elliot Fine, co-author with Marvin Dahlgren of the well-known drumming method book 4-Way Coordination, died this past May 4. He was eighty-six.
Fine, who came up as a professional jazz drummer, played with the Minnesota Orchestra for more than forty years. He was also a sought-after educator who contributed to several drumming texts, including the classic 4-Way Coordination, which he co-authored with his friend and Minnesota Orchestra section-mate, Marvin Dahlgren. He also wrote percussion ensemble compositions including "Milo's March," a popular piece named for his only child.
"Please remember him fondly, and don't take things too seriously," says longtime friend and student Dave Stanoch. "He'd like that. That said, I know we'll all miss him very, very much. I wish him peace and long rest."
In accordance with Fine's wishes, there is no public memorial planned.