2012 Detroit Jazz Festival Releases Star-Studded Lineup
World's top jazz artists among the headliners for this year's festival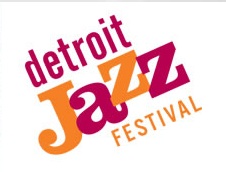 The 33rd annual Detroit Jazz Festival will feature a lineup of today's greatest jazz performers. The artists at this year's festival have been nominated for more than 200 and won more than 100 Grammy Awards, composed film scores and traveled the world to perform.
The 2012 headliners include:
*Sonny Rollins
*Wynton Marsalis
*Chick Corea and Gary Burton, with strings
*Wayne Shorter
*Pat Metheny
*And, 2012 artist in residence, Terence Blanchard
To see the full lineup, visit detroitjazzfest.com.
In addition to the events on Labor Day weekend, the Detroit Jazz Festival organizes year-round cultural and educational efforts to celebrate jazz in the community.
*The Detroit Torino Urban Jazz Project presented by FIAT USA bridges the two jazz worlds of Detroit and Torino, Italy and provides listeners the chance to experience jazz music from a different perspective. On June 1 the Detroit Torino Urban Jazz artists will be performing at Orchestra Hall. Tickets may be purchased at the Max M. Fisher Music Center box office (3711 Woodward Ave., Detroit); by calling (313) 576-5111; or online at www.dso.org.
*The JC Heard Jazz Week@Wayne, which started in 2007, is a collaboration between the Detroit Jazz Festival and Wayne State University's Department of Music where high school students are provided the opportunity to participate, at no cost, in an intensive one-week workshop focused on jazz performance and improvisation. The week culminates in two performances, one at Campus Martius and the other during the festival weekend.
*To learn more about the history and culture of jazz throughout the festival weekend, the Jazz Talk Tent allows attendees to learn more about artists and hear from jazz experts.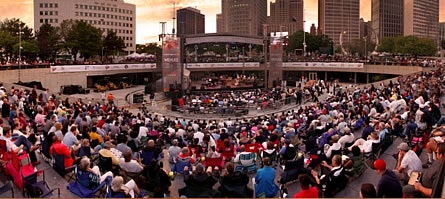 The Detroit Jazz Festival, now in its 33rd year, takes place over Labor Day weekend in Hart Plaza, downtown Detroit. This year's official poster, a sought after collector's piece, was created by artist Doug Tocco, who has been designing since 1991 and has also created posters for the Detroit International Auto Show and the Detroit Symphony Orchestra.