Virgil Donati Live Stream Clinic Event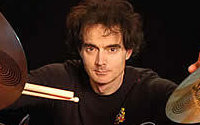 Long Island Drum Center will be live streaming Virgil Donati's (Alan Holdsworth, Planet X, Steve Vai) sold-out drum clinic on Monday, March 19th.
Those interested can visit www.lidrum.com at 7PM EST to tune in to the sold-out event. Cost is $3 to view the stream.