Rock Out Autism Benefit Show Announced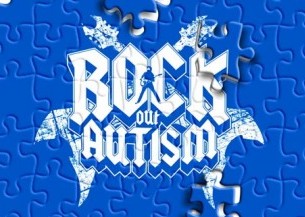 Rock Out Autism's second show as a national non-for-pro"t foundation will be held on April 28th, 2012 and will take place at The Nutty Irishman, located at 323 Main Street Farmingdale NY. Tickets are $10 in advance and $15 at the door.
This years show will feature Paging Grace, Nick Tangorra, The Walking Tree, Homebound, Trish Torrales, and the #1 New York Foreigner Tribute, Head Games.
Rock Out Autism is a non-pro"t foundation (501c3) dedicated to improving and maximizing individual potential for people of all ages affected by autism spectrum disorders. This is achieved through raising funds that support therapeutic, educational, community and advocacy programs worldwide with a special emphasis on raising awareness, acceptance and support through mentoring and new program development.
For ticketing and more info contact:
Rafe Tangorra
Tel. 516/396-0930
Cell Phone: 917/734-0283
Email: Rockoutautismshow@gmail.com
rockoutautism.com