School Of Rock of Tenafly Opens For Quiet Riot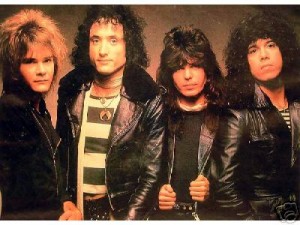 Famously described as the first heavy metal band to top the pop chart at #1 in Billboard magazine, Quiet Riot will rock the stage live at bergenPAC, Friday February 3rd, 2012 at 8:00P.M. Tickets are available at Ticketmaster.com or bergenPAC.org or by calling the box office at 201 227 1030.
Opening for Quiet Riot will be Tenafly's own School of Rock.  For more than a decade, School of Rock has been inspiring kids to rock on stage and in life.  Founded as a single school in Philadelphia, PA in 1998, School of Rock has become a growing international franchise, operating 69 schools in the US and Mexico.
Quiet Riot continues their historic journey with their latest tour, the Mental Health Tour.  Founding member Frankie Banali will be joined by Quiet veteran bassist Chuck Wright and Quiet guitarist Alex Grossi. Advertisement
So what can an attendee expect from this line-up? If the reviews online have anything to say about it, they can expect to see the energy of MTV style hard rock from the era of long hair, riff rocking, and hard driving drumming that made a generation of teens rebel against their parents, their school, and their authority figures in the way only true rock and roll can provide! What you have is the true representation of what Kevin DuBrow helped create by assembling the band in its infancy and writing songs that will live in infamy.
Hits include "Cum On Feel The Noize," "Mama Weer All Crazee Now," "Highway to Hell," "Bang Your Head" and "The Wild and the Young".
Ticket are $65 and $39.
bergenPAC
30 North Van Brunt Street
Englewood, NJ 07631
(201) 227-1030
 www.bergenpac.org