Matt Nolan Custom Cymbals
March 2012
Product Close-Up
Matt Nolan Custom Cymbals
by Michael Dawson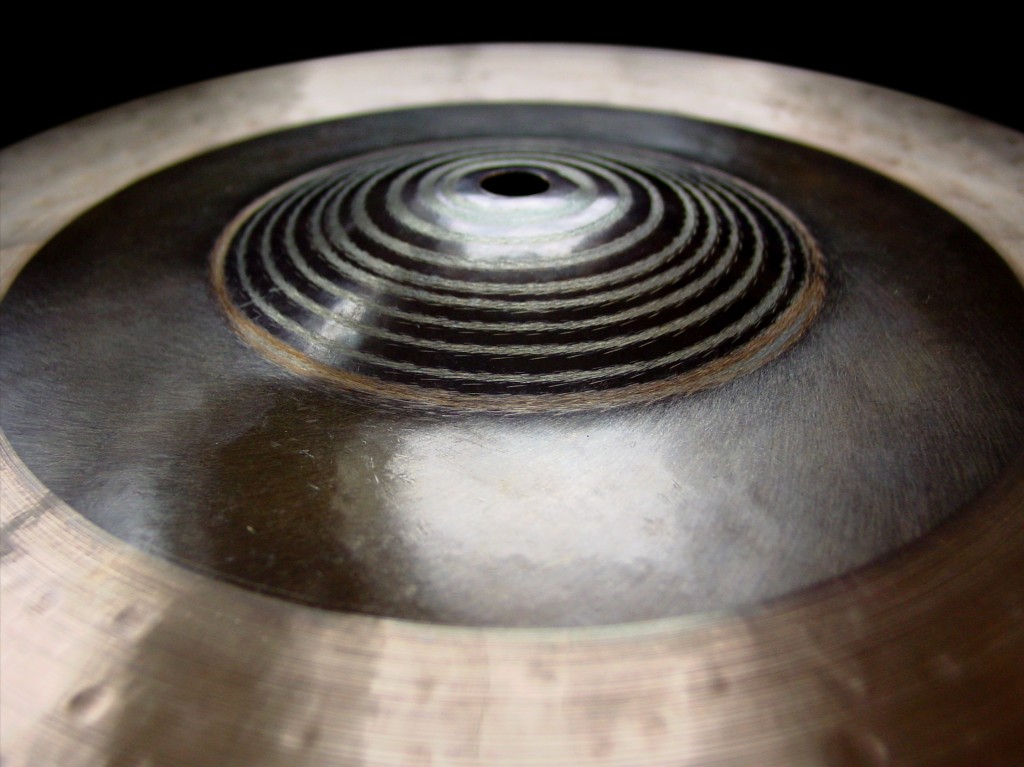 The U.K. company Matt Nolan Custom is a one-man operation, which was based in the builder's kitchen before expanding to a separate manufacturing studio. Nolan is dedicated to creating sound sculptures, gongs, and cymbals—all of which he hammers entirely by hand—using various bronze alloys, stainless steel, and titanium.
These aren't your run-of-the-mill stamped pies, and no two pieces sound or look exactly alike, although, Nolan says, "I've developed a number of cymbal styles that I can reproduce pretty well each time." We were sent a sample of the company's more all-purpose bronze designs—14″ hi-hats ($525), 16″ and 18″ crashes ($300, $390), 20″ Medium ride ($480), and 22″ Medium Dark ride ($575)—which have a sound that, according to their maker, "leans slightly more towards dark, dry, defined, sweet, and smoky."
From Start to Finish
All Matt Nolan Custom bronze cymbals, like those we have for review, begin as rectangular sheets of B5, B7, B8, B10, B15, or B20 alloy. Nolan cuts the sheets to shape, tempers the metal, hammers each piece by hand, and finishes up with an annealing process. "I use a large propane torch and sometimes a large open fire," Matt says. "I have a number of hammers and a few different anvils. There are no molds or presses. Everything—even each cymbal cup—is hand hammered. Shape is judged by eye and by feel. Hi-hats are checked for trueness against a granite slab." Advertisement
Our review models feature heavy hammer markings, unique-looking bands of grinded grooves and traditional lathing, and a heavily anodized finish, all of which adds up to some of the most distinctive-looking and unconventional-sounding cymbals we've ever come across. As Nolan explains, "The hammering is entirely sonically driven. I need to get a certain shape and tension into the cymbal to produce a certain sound. Surface grinding is more of a visual aesthetic, though it does affect the sound in a subtle way. Lathing is mostly a sonic thing. And almost all of my coloring work is down to the annealing heating. Oxides form naturally on the surface of the bronze, so with a bit of practice you can control the torch to produce what you want."
The complete review of the Matt Nolan Custom cymbals is in the March 2012 issue of Modern Drummer magazine.
Click below to listen.
[PCUStat]