Winners in The Earthworks Online Contest Announced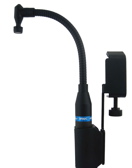 Modern Drummer and Earthworks High Definition Microphones are pleased to announce the winners in the contest that appeared on moderndrummer.com.
The winner of the First Prize, the Earthworks DP30/C with RM1 RimMount, is Jonathan Estill of Cedar Park, Texas.
Taking Second Prize, the Earthworks LP1530 LevelPad, is Patrick Herman of Slatington, Pennsylvania.
And the winner of the Third Prize, a Earthworks KP1 KickPad, is Ron Miller from Covington, Ohio.
Congratulations to the winners from Earthworks and Modern Drummer.