Drummer Blog: Tony Royster Jr.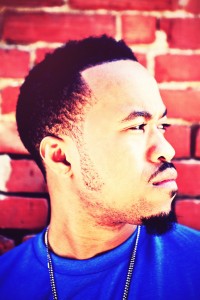 Wassup, everyone, this is Tony Royster Jr. signing in to the blog spot. First of all, I would like to send a thank you shout-out to all of my fans for your continued love and support. I really appreciate it, and don't take it for granted.
I am currently touring with Joe Jonas, from the famous group the Jonas Brothers. We recently wrapped up the U.S. promo tour for Joe's new album, Fastlife, then went on the road with Britney Spears for the European leg of her Femme Fatale World Tour. I'm having a great time out here with the Jonas crew. As some of you may know, I just recently finished touring with Jay-Z for the past four years, but unfortunately Jay-Z and Kanye West are not using a band for their current tour.
It has certainly been quite fulfilling, musically, for me to make the switch from playing hip-hop with Jay-Z to pop with Joe. It's definitely challenging, but it allows me to show my versatility as a drummer and musician. I encourage musicians to continue to push themselves and try new genres of music with their instrument. Advertisement
I have a ton of projects in the works—a CD, a DVD, podcasts, webisodes—basically something for all of my fans to enjoy. Be sure to keep up with me on my website www.tonyroysterjr.com.