Roger Taylor "Extravagantly??? Presents the Music of Queen

If anyone deserves to rest on his laurels, it's Roger Taylor. The superlative drummer, vocalist, and multi-instrumentalist is one of the prime reasons that Queen are as relevant today as they were in 1973, when he and bandmates Brian May (guitar), John Deacon (bass), and Freddie Mercury (vocals, keyboards) recorded their self-titled debut. With a spectacularly successful catalog (roughly 300 million albums sold to date) featuring such anthems as "Somebody to Love," "We are the Champions," and "Bohemian Rhapsody," Queen's ongoing impact continues to make them a contemporary force a full two decades after their initial run came to a close with Mercury's passing.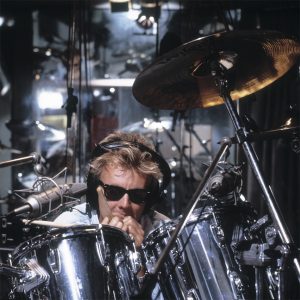 Taylor has enjoyed many career highlights both as a member of Queen and outside the group, including being inducted into the Rock And Roll Hall of Fame in 2001, leading the project the Cross between 1987 and 1993, and appearing twice on American Idol and as a guest artist with the Foo Fighters and with Red Hot Chili Peppers. And in 2005, Roger was voted the eighth best drummer in classic rock history by the U.K.'s Planet Rock Radio.
Always on the lookout for new artistic challenges, Taylor's interest in preserving the Queen legacy has recently manifested itself in the Queen Extravaganza Tour. The project is based upon the replication of the band's music by talented young musicians who will perform a fully produced theatrical event in cities across the U.S. and Canada in 2012. To choose the touring band, a contest was set up whereby prospective musicians would submit videos of themselves playing along to Queen songs. With over 700 clips sent in by members of Queen's massive Internet audience, the choices weren't easy. Advertisement
"I'm exhausted," Taylor reports. "They were obviously all good. We had to narrow it down to twenty-six great musicians, then to five instrumentalists and three vocalists. I didn't expect to find the whole band from the Internet, but we've done it." According to Taylor, candidates were judged on musical proficiency, rock sensibility, showmanship, and band chemistry. "We really unearthed some great talent."
When asked if the experiment was hatched after his American Idol TV appearances, Taylor insists, "No, absolutely not. We really wanted to distance ourselves from that. There is no 'public humiliation' involved here! [laughs] Really, it's that I got sick of seeing too many bad tribute bands. I just felt the emphasis was all wrong, and I didn't want people watching and thinking it was like seeing Queen. I wanted our music and stage act to be represented in a spectacular way, not in a small-scale, cheesy way. I thought we'd make a show of our own."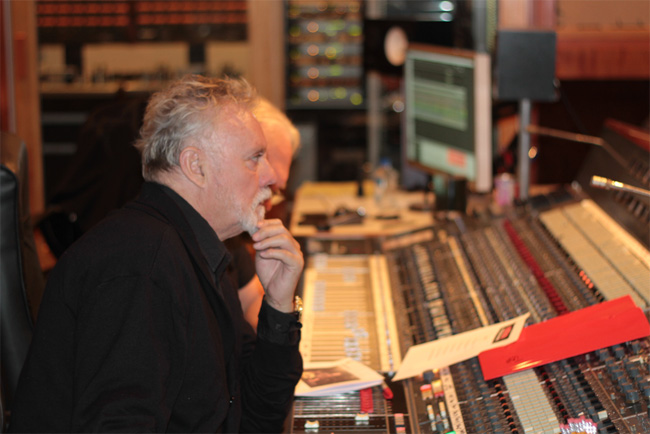 Taylor, who will be overseeing all aspects of production and music with assistance from Brian May, adds, "I'm hoping that this will grow organically, and maybe lead into bigger things."
The winner of the drum chair of the Queen Extravaganza was Tyler Warren of Camden, Tennessee, whose interpretations of "One Vision" and "Somebody to Love" (which he also performed on guitar), plus his singing skills, nudged him to the front of the pack. To read about Tyler's audition experience, go to the MD Blog page. For more information on the tour, go to www.queenextravaganza.com. Advertisement
Bob Girouard