Gator Cases Celebrates the Holiday Season with Charitable YouTube Music Video
Case Manufacturer to donate up to $1500 to local charity with original holiday music video.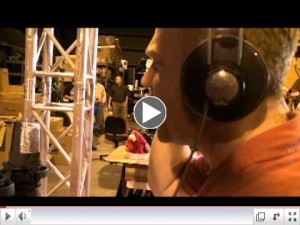 Gator Cases, manufacturer of cases and carrying solutions, has come up with a creative way to give back to the community during the holidays while engaging in some fun.
Well known for its vast line of high quality cases and bags for the music and audio markets, it's no surprise that most of the Gator Cases staff are musicians themselves. The decision was made to collectively to write, record and create a holiday music video to be put out on the web to wish their patrons a happy holiday. When it came to writing a holiday jingle they had no problem coming up with some festive ideas. In fact members from two well-known Tampa based bands, Sunshine and Bullets and Auto!Automatic!!, took the lead in creating some energetic holiday cheer. The company is so proud of the output they decided to back it up with a monetary donation to local Tampa charity, Metropolitan Ministries.
The video is currently available via the Gator Cases YouTube site: www.youtube.com/gatorcases and encourages visitors to click the 'Like' icon after viewing. For every 'Like' the video receives, Gator Cases will match each with $1 up to a total of $1500.
"We had a great time making and recording this song as a team and we are all excited to give back to the community this holiday season" says Crystal Morris, President of Gator Cases, Inc.
Metropolitan Ministries is a Tampa based non-profit organization that reaches out to poor, hungry and homeless men, women and children in their time of need offering meals, housing and education. For More information visit: www.metromin.org. Advertisement
Deck the Halls with Gator Cases!
Click here to view or visit: youtu.be/V719fL0_Z9Q
For more information on this and other Gator Case products, check us out at www.gatorcases.com