November Web Update News

Mako Sakamoto and Ash Soan are on U.K. singer-songwriter James Morrison's latest, The Awakening. For more, visit www.jamesmorrisonmusic.com.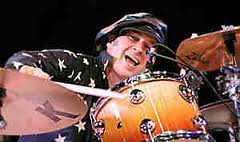 Shawn Pelton and Bashiri Johnson are on Lisa Jaeggi's Epic Epic. Pelton is also on James McCartney's The Complete EP Collection. Click to listen to Sir Paul's son's tracks "Angel" bit.ly/oLXaQAand "I Only Want to Be Alone" bit.ly/v0dWCR.
MD 2012 Pro Panelist Billy Ward is on Chris Shinn's self-titled debut. Watch clips of Ward in the studio with Shinn here: moderndrummer-com.go-vip.net/2011/11/billy-ward-on-new-chris-shinn-project/#.TrqVDK523Zg
Patrick Keeler and Fran Capitanelli are on Butch Walker's latest CD, Butch Walker and the Black Widows. For more, visit www.butchwalker.com.
George Kollias has released a video on his YouTube page featuring the recording of the track "Those Whom the Gods Detest" as part of the preproduction to his upcoming DVD. For more, visit www.georgekollias.com.  And view the clip here: www.youtube.com/user/gkdrummer#p/u/0/ZkDxjSKJwsg. Advertisement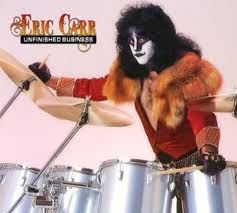 Check out Eric Carr's tribute CD, Unfinished Business, featuring ZO2's Joey Cassata, Twisted Sister's A.J. Pero, Seether's John Humphrey, and more at www.ericcarr.com. Also check out our tribute to Carr, who passed away twenty years ago, in the January 2012 issue of Modern Drummer magazine.
Brendan Buckley is touring with the pop singer Leehom Wang, who's based in Taiwan. For more on Buckley, visit brendanbuckley.com.
Steve Reid is on Live at the South Bank by Kieran Hebden, Steve Reid, and Mats Gustafsson. Reid, who played with such artists as Miles Davis, James Brown, and Fela Kuti over his long career, passed away in April 2010 at age sixty-six, and Live at South Bank is likely his final commercial release.
Blair Sinta is on Mikey Wax's Constant Motion. For more on Sinta, visit www.blairsinta.com/discography, and read his blog at moderndrummer.com.
Carl Palmer is on a previously unreleased concert recording of an ELP show from Puerto Rico, titled Live at the Mar y Sol Festival '72. For more on Palmer, go to moderndrummer-com.go-vip.net/2010/03/carl-palmer-2/#.TrghzK63Jj4. Advertisement
Jason Bittner is on Marty Friedman's new one, Tokyo Jukebox 2. Bittner also just finished recording the new Shadows Fall CD, to be released in 2012. For more with Jason, go to moderndrummer-com.go-vip.net/2009/12/ask-a-pro/#.TrGE2K5iKjQ.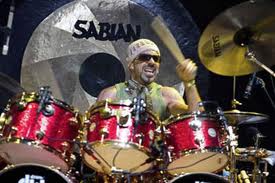 Zoro has a new book out, The Big Gig: Big-Picture Thinking for Success, which spans his thirty-plus years of work in the industry and offers tips and stories for inspiration and achievement. For more, visit www.thebiggigbook.com. And check out Zoro's MD blog here: moderndrummer-com.go-vip.net/2011/09/zoro/#.Tr1bb666u9s
Randy Cooke and Craig Macintyre are on Cherry Suede's CD Long Live Rock. The band is currently recording its next CD with Andrew Lamarche playing on the Pearl e-Pro kit and triggering BFD2 sounds. To hear the first track, click here: www.youtube.com/user/CherrySuede Advertisement
Vinnie Colaiuta, Anton Fig, Chris Layton, and percussionist Ralph MacDonald are on Oz Noy's latest CD, Twisted Blues Vol.1. For more, visit oznoy.com.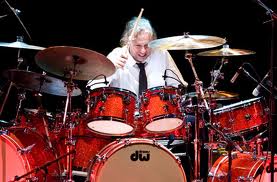 Morgan Ågren is on the album Blixt with guitarist Raoul Björkenheim and bassist Bill Laswell. For more on Ågren, go to www.morganagren.com.
Ira Elliot and Konrad Meissner are on Edward Rogers' latest CD, Porcelain. For more, visit www.edwardrogersmusic.com.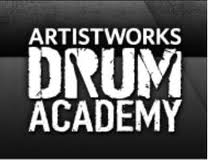 The online ArtistWorks Drum Academy with Thomas Lang, Billy Cobham, and Luis Conte will make its debut on December 8. The Billy Cobham Drum School and Thomas Lang Drum School will utilize ArtistWorks' patent-pending video technology, allowing for two-way video exchange and interactive instruction. The Luis Conte Percussion School will be added in January. The ArtistWorks online format allows virtuoso musicians to teach students all over the world by presenting their full method in a series of high-quality video lessons. Subscribing students work through the lessons and use Web cams to submit videos to their teacher for critique and guidance. Student videos and artist responses are paired online as a "video exchange" for the entire community to learn from. The school will contain hundreds of high-quality video lessons, from beginner to advanced. For more information, visit www.artistworksdrumacademy.com, www.thomasdrums.com, and www.cobhamdrums.com.
Ralph Peterson is on drums, with Pedrito Martinez and Rogerio Boccato on percussion, on the Curtis Brothers' Completion of Proof. For more, visit www.curtisbrothersmusic.com.
Harvey Mason (with Oscar Seaton on one track) is on George Benson's latest, Guitar Man. Lenny Castro is on percussion. For more, visit www.georgebenson.com.
Ari Hoenig is on Pilc Moutin Hoenig's CD Threedom. For more on Ari, visit www.arihoenig.com.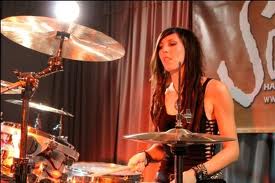 Congratulations to Jeff Beck on receiving the Living Legend Award at the 2011 Classic Rock Awards in London this past November 9. (Roger Taylor of Queen presented the award.) Beck chose the evening's performance to introduce his new lineup, featuring bassist Rhonda Smith and drummer Veronica Bellino. Beck says he discovered Bellino's drumming talents on YouTube, when he was searching for "something different," and contacted her right away. Bellino has been writing with Beck for his new studio album. She also shared the stage with drum icon Carmine Appice and his SLAMM group at the 2008 Modern Drummer Festival. For more on Bellino, visit www.myspace.com/veronicabellino.
Read about all your favorite drummers and more at moderndrummer.com.