John Guerin: All-Around Powerhouse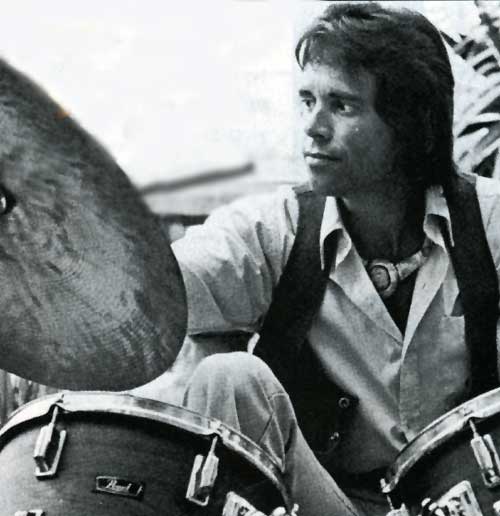 John Guerin was one of the most prolific and influential drummers of the L.A. studio scene, contributing to recordings by Frank Sinatra, the Byrds, Thelonious Monk, Lou Rawls, George Shearing, Peggy Lee, Ella Fitzgerald, Linda Ronstadt, George Harrison, Nelson Riddle, Elton John, Seals & Crofts, Joni Mitchell, and Frank Zappa. In addition, Guerin figured prominently on movie and TV scores, including the soundtracks for Clint Eastwood's film biography of Charlie Parker, Bird, and the Jack Nicholson/Diane Keaton hit Something's Gotta Give. He also played on the famous title theme from the TV series Hawaii Five-O.
In the 1970s Guerin toured the world with the L.A. Express, a band that he was founder and co-leader of (with Tom Scott), as well as with Joni Mitchell. In addition to his talents as a drummer, he was a skilled composer and producer. He co-wrote "The Hissing of Summer Lawns" with Mitchell and "Don't Be Blue" with Michael Franks, and won the National Academy of Recording Arts and Sciences (NARAS) MVP award four times. He was also the author of the drum book Jazz + Rock = John Guerin.
Later work included projects with Oscar Peterson, Jon Faddis, Bobby Caldwell, Jimmy Heath, Ray Charles, Sonny Rollins, Roger Kellaway, and Mike Melvoin, as well as clinic appearances for DW. Guerin died on January 5, 2004, of heart failure. He was sixty-four. Advertisement