September Web Update News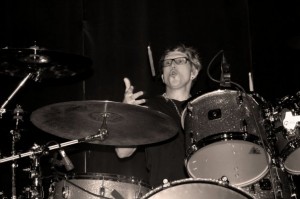 Mark Schulman has been touring with Foreigner all summer and is also on the band's three-disc set Feels Like the First Time, containing two audio CDs and a live concert DVD. For more, visit www.foreigneronline.com. Also check out Mark's article "Easy Drum Charts" in the October issue of MD, out now. moderndrummer-com.go-vip.net/2011/08/easy-drum-charts/.
Carter Bales is on Dark Loft's self-titled debut. For more, visit www.darkloft.com.
Kevin Crabb has a new CD, Waltz for Dylan. For more, visit www.kevincrabb.com.
Brian Wolfe is on singer-songwriter Leah Siegel's latest project, Firehorse's And So They Ran Faster… For more, visit www.thisisfirehorse.com.
Chad Kinner, who recently toured with Mat Kearney, is on Jon McLaughlin's latest, Forever If Ever, and is also touring with McLaughlin. For more, check out Kinner's blog at moderndrummer-com.go-vip.net.
Three releases from Eagle Rock include Steve Ferrone on the Average White Band's Live at Montreux 1977, Terry Williams on Rockpile's Live at Montreux 1980, and Jason Bonham on Paul Rodgers & Friends' Live at Montreux 1994. For more, visit www.eaglerockent.com. Advertisement
Manu Katché and Billy Cobham are featured on Hossam Ramzy & Special Guests' Rock the Tabla. For more info, visit www.arcmusic.co.uk.
Montreal quartet the Barr Brothers' self-titled CD features Andrew Barr on drums and percussion. Check out a video here: www.youtube.com/barrbrother#p/a/u/1/VgtYREp1mLQ.
Peter Furgiuele and Pete DeLorenzo are on Gringo Star's latest, Count Yer Lucky Stars. For more, visit www.gringostar.net.
Rick Fedyk is touring Canada with Paul Rodgers. For tour dates and more, visit www.paulrodgers.com.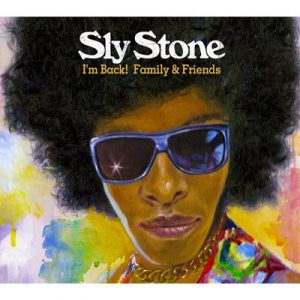 I'm Back! Family & Friends, the first new album by legendary funk master Sly Stone since 1982, features brand-new versions of Sly's biggest hits with some help from special guests including Carmine Appice. Check out Carmine talking about the CD here: www.slystonemusic.com/news/drummer-carmine-appice-discusses-recording-sly-stone.
Tommy Harding is on Lucy Angel's self-titled debut. To watch a video for the latest single, visit www.youtube.com/watch?v=QidfMdU8z9Q.
Dylan Wissing is on the Kanye West/Jay-Z album Watch the Throne. For more on Wissing, visit www.indiestudiodrummer.com.
Brent Smedley is on Iced Earth's Dystopia, the band's tenth studio release. For more, visit www.icedearth.com.
9 Chambers, featuring Greg Hampton (Alice Cooper, Bootsy Collins, Lita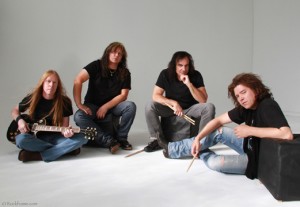 Ford), Ed Mundell (Monster Magnet), Jorgen Carsson (Gov't Mule), and Vinny Appice (Black Sabbath, Dio, Heaven & Hell), has recorded its debut CD. For more visit www.9chambers.com.
Markeya Sherard is on Edwin McCain's latest, Mercy Bound.
Kenwood Dennard is on Stanley Jordan's latest, Friends. For more, visit www.stanleyjordan.com.
Jean Dolabella is on Sepultura's CD/DVD set Kairos. For more, check out www.myspace.com/sepultura.
Bonny B is on the latest from Spyro Gyra, A Foreign Affair. Pedrito Martinez is on percussion. For more, visit www.spyrogyra.com.
Zigaboo Modeliste has a new solo CD, New Life. For more, visit www.zigaboo.com.
Here's something a little different. Guitarist Buzzy Martin's book, Don't Shoot! I'm the Guitar Man, is being made into a movie. It's a true story based on Martin's three years of teaching music to incarcerated youth at San Quentin State Prison. The book features quotes from Hal Blaine, among others, and has a chapter with Billy Carmassi, Aldo Nova drummer and brother of former Heart drummer Denny. For more on the film, visit www.prodigymotionpictures.com/PRODIGY.html. Advertisement
Abstract Logix has released a live CD/DVD set of a concert by John McLaughlin & the 4th Dimension featuring Zakir Hussain, titled New Music Festival. Special guests drummers include Lenny White, Cliff Almond, Gary Husband, Mark Mondesir, Ranjit Barot, and Jeff Sipe. For more info, visit www.abstractlogix.com.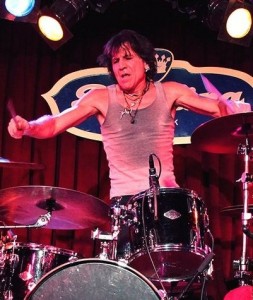 While on a short break from Rock 'n' Roll Fantasy Camp and teaching at NYC's Collective, Sandy Gennaro recently finished up a tour with Pat Travers. For more, visit www.sandygennaro.com.
Stanton Moore recently completed a Gretsch clinic/performance tour of Australia. These appearances were part of the Drumscene Live Australia Tour 2011, sponsored by Drumtek. Moore performed in Brisbane, Sydney, Canberra, Newcastle, and Adelaide and finished up at the 2011 edition of Australia's Ultimate Drummers Weekend & Drum Expo in Melbourne, where he conducted master classes and closed the show. For more, visit www.stantonmoore.com.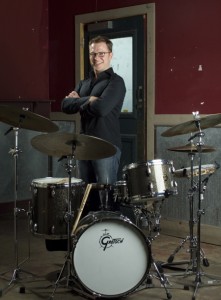 Frank Zummo in on thenewno2's EP EP002. The band is in the studio working on a full-length record. For more visit http://thenewno2.com. Also, read Zummo's blog on moderndrummer.com.
Alex Sassaris is on Eve to Adam's Banquet for a Starving Dog. For more, check out http://clutch.mtv.com/2011/08/05/mtv-eve-to-adam-run-your-mouth-video/. And read Sassaris's blog at moderndrummer.com. Advertisement
Tom Breyfogle, formerly of Bleed the Dream and Secondhand Serenade, is on singer-songwriter Cal Ecker's self-titled debut EP. Watch the video for the single here: www.youtube.com/watch?v=ZppiNpykID0&feature=youtu.be.
Jazz legend Chico Hamilton has released a new album, Revelation, in celebration of his ninetieth birthday. Happy birthday from MD!
Read about all your favorite drummers and more at moderndrummer.com.