Meinl New Byzance Cymbals, Bongo Cajon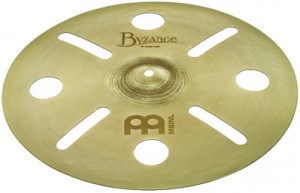 Trash crashes are completely handmade in Meinl's Turkish facility using B20 bronze, and they feature different-size cutouts, which give the cymbals a unique look as well as a wide and trashy white-noise-like effect. The sandblasted surface, which is applied in Meinl's German factory, adds to their overall dark and trashy sound. These cymbals are recommended for quick accents and punctuations in low- to medium-volume settings. They are also suitable for percussionists, since they are very thin,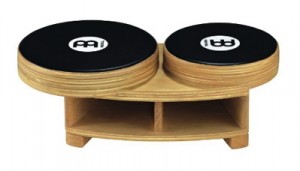 respond quickly, and can easily be played by hand.
The new Bongo cajon is made from rubber wood and can be played like regular bongos between the legs or on the lap. The sound of the Bongo cajon is a mix between that of a traditional cajon and a bongo, with two different pitches.
meinlpercussion.com