Kenny Savelson of the Droves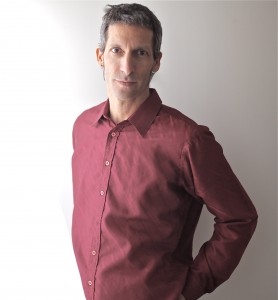 This is not a drum blog posting in that you're not going to find me charting out grooves or getting heavy into sticking technique or how we got the kick drum sound. That's never been my thing. Music's my thing. Songs and composition are my thing. Maybe a little philosophy as well.
For many drummers I think there is something to this. I've admired a lot of great drummers, and I put in many years shedding alone and in bands, from the days in my bedroom as a teenager through studies with some terrific teachers, especially Bob Gulotti in Boston and at the Drummers Collective in New York City. But from a very early age I was always fiercely attracted to great songs, great composition, and great bands (and a lot of really weird stuff too) more than I was to great drummers. It was always a hell of a lot more interesting to me, and still is, to be involved in a creative process with other artists than to be practicing paradiddles; to be orchestrating drum parts for a song rather than finding a way to work in a flashy fill. I loved Keith Moon and Mitch Mitchell and John Bonham, but first I loved the song they were a part of. Think Ringo on the John Lennon/Plastic Ono Band album—an unbelievable exercise in drum restraint, barely a fill on the whole record, but together with bassist Klaus Voorman totally enabling the song. Don't get me wrong, I absolutely love working out multiple-limb independence exercises and can do so for hours. It's like meditation. But as a drummer in a group, I approach my job primarily as an orchestrator, an enabler—take the song where it wants to go.
This is not saying I'm just kickin' it in the background as a selfless task. Working with Christian Gibbs in the Droves is transporting. He is as soulful and sincere a songwriter, singer, and guitar player as any I have encountered. Making the album Out of Herself was like stepping into a ghost machine of some of the best independent rock music ever recorded—I'm playing drums with Hendrix, in Television, Dinosaur Jr., and Sonic Youth.
There was a lot of study and a lot of listening that went into the drumming on this record—listening to the tunes and riffs that Christian brought in, drawing on many influences and synthesizing grooves that pushed the music forward. Messing with odd meters to come up with an unusual groove that is not so mathematical that you can't shake your hips to it. We recorded this record with Bryce Goggin, who gets some of the best drumset sounds of anyone I know. Super warm and huge. We used a combo kit of '60s and '70s–era Slingerland and Ludwig drums.
When I started to write this posting I wanted to freely muse about drumming, partly within the context of making the new Droves CD, but also to say something about the context of being a drummer in an increasingly accessible music world. I've never subscribed to one kind of music. I've always listened to an impossible range, from the classic rock I first fell in love with to swing, R&B, Motown, experimental, classical, electronic—including a lot of music without drums. I never felt like I had to be able to play something to truly enjoy it, and that is probably also a bit of self-protection, since I don't have half the chops of many of the drummers and musicians I work with and admire.
These days, however, it's more natural than ever, not only for drummers but for all musicians, composers, and iPod owners, to freely cross the boundaries of many music genres, some that they're highly trained to perform or listen to, and some that they're not. I'm highly trained to participate in a huge range of music, though not necessarily as a drummer. As a drummer I primarily play rock. But like many drummers, I've worked my way into producing, and more as a way of playing a lead role in the development of a larger range of music projects that either exceed my own strengths as a performer, or that simply don't require drums.
Some of the drummer colleagues with whom I've worked who I find to be exceptionally talented at this are Glenn Kotche of Wilco and David Cossin of Bang on a Can. These guys shred on the kit and are also terrific composers, percussionists—and musicians. I've recently started composing my own music, "going solo" to some extent, trying to explore new ways of engaging in conversations as an artist that extends beyond the rock scene, and beyond the typical drummer's role of interpreting and enabling other people's compositions. But just the same, I'm just a drummer, and the rock scene is home. Contributing to that conversation is like food—and you've got to eat, so the course I'm serving up for this meal is the Droves.
For more on Kenny Savelson and the Droves, go to www.myspace.com/thedrovesnyc.