<i>MD</i> Readers Poll 2011 Results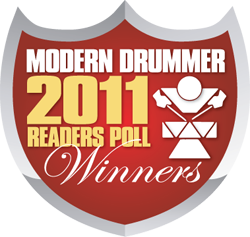 Welcome once again to the MD Readers Poll, where the greatest drummers on the planet are honored by the most educated drum fans around. Let's get right to it: the envelope, please….
---
HALL OF FAME
Jim Chapin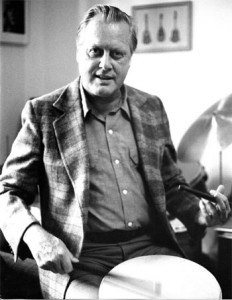 Jim Chapin likely spent more one-on-one time helping drummers with their playing than any other person in history. A direct link to the timeless teachings of drum instructor Sanford Moeller, Jim would hold court at drumming events for hours at a time, demonstrating the Moeller technique, among other technical matters, to any player who would listen—and there were thousands who did, and who are better players today for it. After establishing his drumming career on the New York jazz scene, Chapin wrote the instructional book Advanced Techniques for the Modern Drummer in 1948. Since its introduction, "the Chapin book," as it's commonly known, has been considered the definitive study on coordinated independence as applied to jazz drumming, influencing legendary players like Max Roach, Vinnie Colaiuta, and Dave Weckl. Chapin passed away on July 4, 2009. Photo by Rick Mattingly.
Past Winners:
2010: Hal Blaine
2009: Mitch Mitchell
2008: Ginger Baker
2007: Jack DeJohnette
2006: Charlie Watts
2005: Stewart Copeland
2004: Mike Portnoy
2003: Simon Phillips
2002: Steve Smith
2001: Dennis Chambers
2000: Dave Weckl
1999: Roy Haynes
1998: Ringo Starr
1997: Terry Bozzio
1996: Vinnie Colaiuta
1995: Elvin Jones
1994: Larrie Londin
1993: Jeff Porcaro
1992: Max Roach
1991: Art Blakey
1990: Bill Bruford
1989: Carl Palmer
1988: Joe Morello
1987: Billy Cobham
1986: Tony Williams
1985: Louie Bellson
1984: Steve Gadd
1983: Neil Peart
1982: Keith Moon
1981: John Bonham
1980: Buddy Rich
1979: Gene Krupa
---
MVP
Mike Portnoy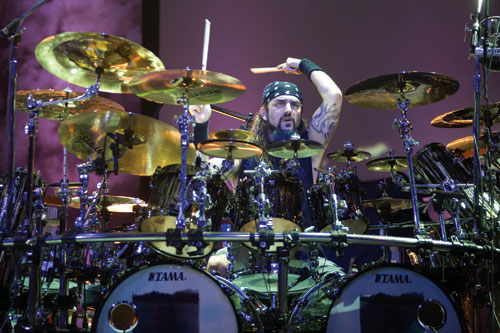 It might seem odd for former Dream Theater drummer Mike Portnoy to win the title of MVP soon after leaving the band he helped found, a group that supplied the framework for Mike's massively popular brand of progressive rock drumming. But by taking on the daunting task of filling in for the recently deceased Jimmy "the Rev" Sullivan with Avenged Sevenfold—on the Nightmare record and on tour—Portnoy reminded old fans and convinced new ones of his remarkable ability to add fire and finesse to the most intensely demanding of musical situations. Photo by Alex Solca.
---
Mainstream Rock
Dave Grohl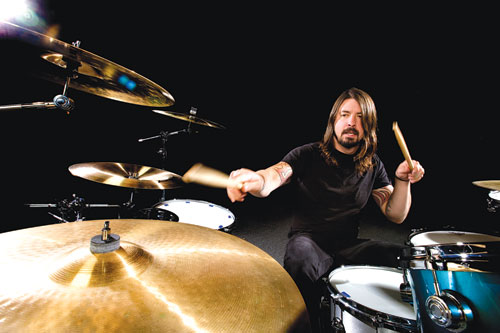 In the biggest landslide of the 2011 poll, MD readers recognized the Foo Fighters leader's killer performance on the debut album by Them Crooked Vultures, the supergroup that also features Led Zeppelin's John Paul Jones and Queens of the Stone Age's Josh Homme. Grohl is absolutely commanding on the Vultures' adventurous and progressive heavy rock, which he talked at length about in his August 2010 MD cover story. Photo by Ash Newell. Advertisement
2. Matt Cameron
3. Ray Luzier
4. Phil Rudd
5. Tré Cool
---
Pop
Carter Beauford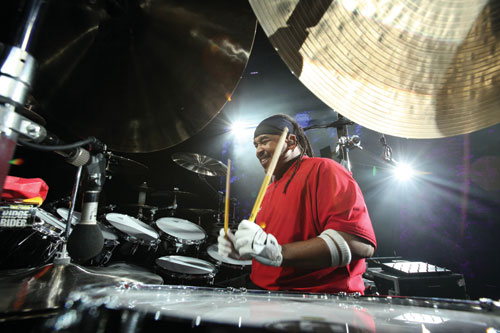 There's no end to the fascination MD readers hold for the drummer with the Dave Matthews Band. DMB had yet another huge year in 2010, with the album Live in New York City following on the heels of 2009's studio release, Big Whiskey and the GrooGrux King, the group's fifth consecutive number one. Photo courtesy of Vic Virth.
2. Steve Jordan
3. Keith Carlock
4. Teddy Campbell
5. Keith Harris
---
Alternative
Jack White
When you got it, you got it. Recently the modern-day renaissance man not only captivated audiences with his role in the film It Might Get Loud (alongside Jimmy Page and the Edge), a live album and film with his now-defunct band the White Stripes, and peerless production jobs for rockabilly legend Wanda Jackson and singer-songwriter (and wife) Karen Elson, but he also proved he was a totally badass drummer, on two recent albums by the Dead Weather and on stage. In his September '09 MD feature, White revealed that he was in fact a drummer first, which makes perfect sense when you listen to his idiosyncratic yet completely at-ease performances. Photo by Richard Sibbald.
2. Chris Pennie
3. Dominic Howard
4. Glenn Kotche
5. Jason McGerr
---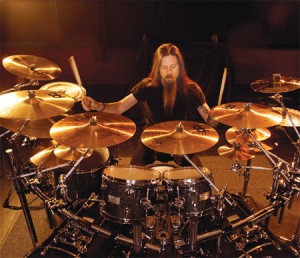 Metal
Chris Adler
A shoo-in for top honors in the metal category, Lamb of God's self-taught rhythm wizard spent much of 2009 and 2010 headlining tours and major festivals behind the band's well-received Wrath studio album and Hourglass box set. Recently Adler also set out on a successful clinic tour, wrote a number of articles for MD, had a signature snare drum produced by Mapex, and released a book of transcriptions and personal reflections, New American Gospel. Photo by Daragh McDonagh. Advertisement
2. Joey Jordison
3. Morgan Rose
4. Gene Hoglan
5. Brann Dailor
---
Prog
Neil Peart
Rush's iconic rhythmatist is never far from drummers' minds, and with the band's ongoing international Time Machine tour and much-anticipated upcoming album, Clockwork Angels, keeping the chat rooms ablaze, the allure of Peart's unique gifts is as high as it's ever been. Adding to the buzz over the past year has been word of Neil's soon-to-be-released instructional double DVD, the widely aired Rush documentary Beyond the Lighted Stage, and the release of Classic Albums: 2112 and Moving Pictures. Photo by Andrew MacNaughtan.
2. Mike Portnoy
3. Gavin Harrison
4. Marco Minnemann
5. Aquiles Priester
---
R&B
Ahmir "Questlove" Thompson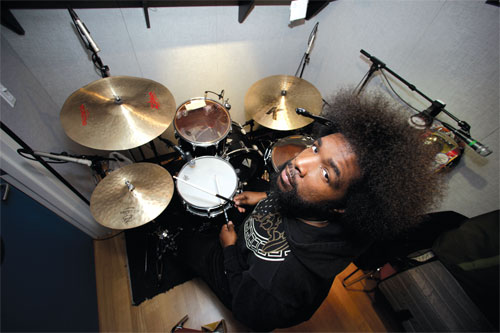 Jimmy Fallon's bandleader gets more airtime and opportunities to play alongside the top musicians of our day than most any drummer. Even outside late-night, though, Quest is a pop-culture magnet, deejaying, serving as associate producer of the Broadway play Fela!—and nonstop tweeting about all these projects and more. But it all wouldn't be worth much to MD readers if Thompson didn't back it up with intriguing performances on stage and on record, applying his refined groove approach to gigs with artists including Grammy winner John Legend, Duffy, and Al Green. Photo by Paul La Raia.
2. Aaron Spears
3. Chris Coleman
4. Tony Allen
5. Chris Dave
---
Jazz
Brian Blade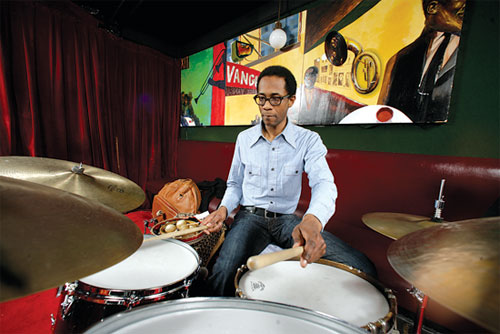 It's apparently not enough for Brian Blade to be considered one of the most scintillating jazz drummers around, leading the Fellowship Band and putting in serious work with the likes of Wayne Shorter, Chick Corea, and John Patitucci. He also fronts his own decidedly non-jazz project and regularly appears on albums by legendary singer-songwriters like Bob Dylan, Joni Mitchell, and Emmylou Harris. Photo by Paul La Raia. Advertisement
2. Antonio Sanchez
3. Johnathan Blake
4. Jim Black
5. Eric Harland
---
Fusion
Vinnie Colaiuta
No matter how many big-name pop records Vinnie lends his elegant and commanding drumming to, he always seems to appear on some ridiculously shredding discs as well. So recently, in between recording with Natasha Bedingfield, Clay Aiken, and Boyz II Men, Colaiuta's kept our appetite for red-meat drumming satiated with releases like Mark Egan's Truth Be Told and Kermit Driscoll's Reveille—both of which are reviewed in the July 2011 issue of MD. Photo by Pascal Milette.
2. Steve Smith
3. Billy Cobham
4. Ronald Bruner Jr.
5. Narada Michael Walden
---
Studio
Josh Freese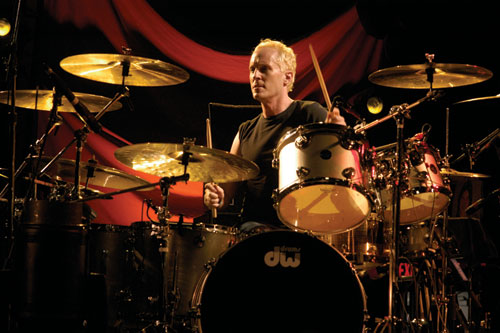 It's been another banner year for the SoCal drum star. In between concerts with Weezer, Devo, the Vandals, and A Perfect Circle, Josh has lent his talents to albums by Michael Bublé, Devo, Avril Lavigne, Katy Perry, Slash, Ron Sexsmith, and Social Distortion and to soundtracks for films like Burlesque and Get Him to the Greek—not to mention his own latest CD, My New Friends. Photo by Alex Solca.
2. Matt Chamberlain
3. Ben Sesar
4. Shawn Pelton
5. Shannon Forrest
---
Country
Jim Riley
Rascal Flatts' drummer and bandleader has been rocking the enormously popular contemporary country group's shows and albums for more than ten years. And his clinics—such as his master class at the 2011 MD Fest—are some of the most informative and best-attended around. Recently Riley also saw his first educational book, Chart Writing Made Easy, published by Hal Leonard. Photo by Gene Ambo. Advertisement
2. Ben Sesar
3. Rich Redmond
4. Trey Gray
5. Chris McHugh
---
Clinician/Educator
Steve Gadd
Zildjian's Mission From Gadd clinic tour reminded the world that there are few—if any—players who command more attention and adulation among drummers than Steve Gadd does. Photo by Alex Solca.
2. Stanton Moore
3. Mike Johnston
4. Benny Greb
5. Jim Riley
---
Up & Coming
Mike Byrne
This young drummer beat out a slew of seasoned pros for the coveted Smashing Pumpkins gig. Drummers who heard the Pumpkins' subsequent series of EPs or caught them live immediately saw what bandleader Billy Corgan saw—an exciting and solid drummer who's clearly got a prosperous future ahead of him. Photo courtesy of Gretsch.
2. Billy Rymer
3. Arejay Hale
4. Ulysses Owens Jr.
5. Tanner Wayne
---
Percussionist
Luis Conte
Dancing With the Stars, the Grammy Awards…at this point, Luis Conte is a fixture at the world's most important live events—and continues to be the first-call percussionist for artists such as Mariah Carey, Patti Austin, and Smokey Robinson. Photo by Alex Solca. Advertisement
2. Lenny Castro
3. Pete Lockett
4. Zakir Hussain
5. Bashiri Johnson
---
Educational Book
Groove Alchemy by Stanton Moore
2. Rhythmic Designs by Gavin Harrison and Terry Branam
3. Breaking the Code by David Garibaldi
4. Rock Solid: Drums by Liberty DeVitto and Sean J. Kennedy
5. Intro to Polyrhythms by Ari Hoenig
---
Educational DVD
Groove Alchemy by Stanton Moore
2. Great Hands for a Lifetime by Tommy Igoe
3. The Infallible Reason of My Freak Drumming by Aquiles Priester
4. Blast Beats Evolved by Derek Roddy
5. The Big Picture by Keith Carlock
---
Recorded Performance
Mike Portnoy, Nightmare (Avenged Sevenfold)
2. Terry Bozzio, Philly '76 (Frank Zappa)
3. Dave Grohl, Them Crooked Vultures (Them Crooked Vultures)
4. Gene Hoglan, Dethalbum II (Dethklok)
5. Paul Motian, Lost in a Dream (Paul Motian, Chris Potter, Jason Moran) Advertisement
(See this story in the July 2011 Issue of Modern Drummer)