Airto Moreira: World Traveler of the Highest Order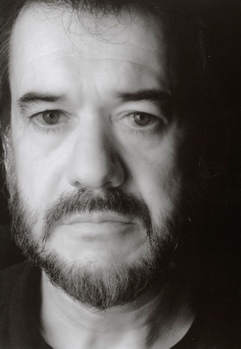 The term "world music" wasn't invented specifically for Airto Moreira, but it might as well have been. As a percussionist/drummer in his native Brazil in the mid-'60s, Airto was recognized as a leading cutting-edge figure, mixing jazz and Brazilian ethnic music in a profound setting with multi-instrumentalist Hermeto Pascoal. Upon moving to New York in '67, Airto hooked up with bassist Walter Booker, which led him to an association with keyboardist/composer and Miles Davis collaborator Joe Zawinul, himself a multi-cultural experimenter of the highest order. Soon Airto was a regular contributor to Miles' revolutionary early-'70s fusion ensembles, appearing on seminal albums like Bitches Brew, On The Corner, and Live/Evil.
After two years with Miles, Airto hooked up with Zawinul, Wayne Shorter, Miroslav Vitous, and Alphonse Mouzon to form Weather Report, considered by many to be the first and greatest self-contained world-fusion band. Though he left the group after only a couple of albums, his presence helped set the tone for the band's highly regarded oeuvre. Yet another legendary band, Chick Corea's Return To Forever, would be Airto's next major project. Featuring the percussionist's wife and frequent collaborator, vocalist Flora Purim, as well as saxophonist/flutist Joe Farrell and bassist Stanley Clarke, the albums Return To Forever and Light As A Feather became milestones in jazz-fusion, and are still loved and studied today.
Since 1974, Airto's own groups with Flora Purim have helped popularize the concept of world music, and have featured some of the freshest performances and hottest musicians on the planet. Airto's reputation as a creative, soulful, and hugely open-minded musician led him down many distinct and varied paths, from guest appearances with musical giants like Carlos Santana, Herbie Hancock, and Paul Simon, to soundtrack work on blockbuster movies like The Exorcist, Last Tango In Paris, and Apocalypse Now. And an entire generation of rock music fans was exposed to Airto's work through his collaborations with Grateful Dead drummer Mickey Hart in the Planet Drum ensemble, which has also featured world-percussion icons Babatunde Olatunji and Zakir Hussain.
Never content to live in the past, Airto has continuously embraced modern music-making methods, and has even seen his track "Celebration Suite," remixed by the Bellini Brothers and re-titled "Samba de Janeiro," hit number-one on the dance charts in over twenty countries. A true ambassador of world percussion, Airto Moreira has packed as many varied and influential projects into one career as anyone who's ever picked up a drumstick.