Scott Borrero of Misery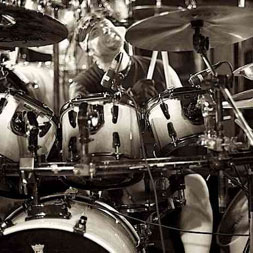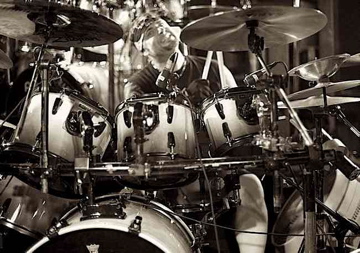 To all fellow and lady Modern Drummer readers, this is Scott Borrero from Long Island, New York. I've been studying drums and percussion professionally and as a student for over twenty years. I will always be a student. I love learning new techniques to expand upon my drumming arsenal.
I've been with New York–based metal act Misery for over nine years. We just released our second full-length album, Evil Is Crowned. It was recorded in February of 2010 at legendary recording studio Systems Two in Brooklyn, New York. It was produced, engineered, and mixed by Joey Z, metal icon and lead guitarist for Life Of Agony. I'm proud to say that this record is being distributed by Megaforce Records.
This past summer Misery embarked on a North American tour with DevilDriver. It was great to test-market our new material in a bunch of new cities and to different audiences. For me, it was a truly gratifying learning process. My band grew a lot from it, as performers and as songwriters. Advertisement
My drumkit for recording and touring was a sunburst Pearl ELX Series with Zildjian cymbals. I use 8″, 10″, 12″, and 14″ toms with a 22″ bass drum. My kick drum pedals of choice are DW 9000s. I utilize a Gibraltar rack system for my cymbal and tom stands. I'm very fortunate to be supported by Vic Firth drumsticks (I use the 5B American Classic-Metal N model) and Evans drumheads (I use the Onyx two-ply model).
It's been a dream come true for me to meet and work with some of metal music's top artists, producers, and radio and media personalities. I have absolutely enjoyed their friendship and guidance. I've also been an avid reader of MD ever since I picked up my first pair of drumsticks, and I'm very proud to contribute to their blog.
For more on Scott Borrero and Misery, go to www.miserymusic.com.