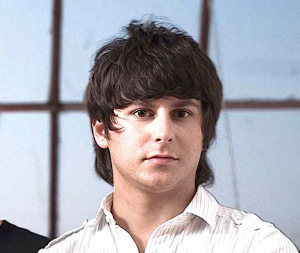 Greetings, fellow Modern Drummers and Drumettes! I feel very privileged to share my story with all of you. I have been a long-time reader and supporter of MD, and this is truly an honor for me. My name is Nate Parsell and I am the drummer for the rock band Amely (rhymes with family). We signed to Fearless records last year and have toured with our friends and label-mates Sparks The Rescue.
My humble beginnings as a drummer began in the basement of my old house in rural Ohio. My parents gave me my first kit as a Christmas present when I was in the eighth grade. I studied percussion privately throughout my high school days while also playing in marching band, concert band, jazz ensemble, pep band, and pit orchestra for all four years, as well as a handful of fruitless "rock bands" (and I'm using the term VERY loosely). Since then I've studied in a music conservatory and earned a degree in recording arts and music business from Full Sail University.
I can remember taking long road trips with my parents and falling in love with the rhythm of classic rock. John Bonham and Charlie Watts were some of my early influences. Some more modern influences are Dave Grohl, Travis Barker, Carter Beauford, and Zac Farro. Ever since I can remember, music has been the most important part of my life. I've spent most of my teens and early twenties devoting my life to music, and more importantly, drumming.
As for Amely, we released our debut EP, Hello World, this past September. We like to think of it more as a "micro album" than an EP. It's eight tracks, and there's definitely something on there for everyone.
For all of you fellow gear-heads out there, my current live setup is a four-piece Tama Starclassic Birch kit: 10×12 rack, 16×16 floor, and 18×22 kick—one of the best-sounding kick drums out there! Since day one, I've been using Zildjian cymbals; my current setup is a 24″ K Light ride, a 21″ Brilliant Sweet ride (as a left-side crash), a 20″ A Custom Projection crash, and 14″ A Custom Mastersound hats. When it comes to cymbals, for me, the bigger the better!
I also know my way pretty well around a mixing board—in fact, I mixed Amely's single "Come Back To Me."
If you want to talk gear or just stay up to date with me, follow me on Twitter at www.twitter.com/NateParsell. And definitely check out my band, and make sure to pick up our new EP.
That's all for now. Keep on rockin!

For more on Nate Parsell and Amely, go to www.myspace.com/Amely or www.twitter.com/AmelyMusic.