Rod Morgenstein: Cross-Genre Ripping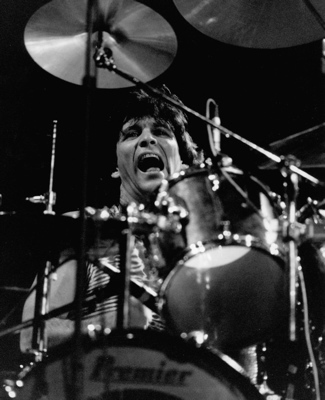 Rod Morgenstein is best known as the blazing left-handed drummer with the influential fusion band Dixie Dregs and the pop-metal band Winger. Rod's professional career began in 1975 while he was still a student at the University of Miami, which is where a nascent Dregs—known at the time as Rock Ensemble II of the Studio Music and Jazz curriculum—honed their skills and recorded their album The Great Spectacular (released on CD in 1997). When the band temporarily disbanded in 1983, Morgenstein joined fellow Dreg Steve Morse to form the Steve Morse Band, with whom the drummer recorded two albums.
In 1986 Morgenstein moved to New York City and soon met singer/bassist Kip Winger and guitarist Reb Beach. Winger's self-titled 1988 release went platinum in the U.S. and led to an American Music Award nomination for Best New Heavy Metal Band. Follow-up In The Heart Of The Young also went platinum. Although the group disbanded in 1993, they have since reunited on several occasions. Morgenstein also appeared on Kip Winger's solo albums This Conversation Feels Like A Dream (1997) and Songs From The Ocean Floor (2001). Rod has also taken part in numerous prog-rock side projects and supergroups, such as the Rudess/Morgenstein Project, Platypus, and the Jelly Jam, featuring members of Dream Theater and King's X.
Morgenstein, who is a longtime columnist for Modern Drummer and a member of the 2011 MD Pro Panel, has released numerous instructional videos, CDs, and books, and is currently a professor of percussion at Berklee College of Music. Advertisement