Keith Knudsen of The Doobie Brothers: Prepared, Perfect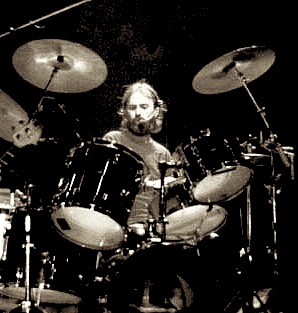 Keith Knudsen was best known for his work with the Doobie Brothers, playing on six top-ten albums including 1978's number-one record, Minute By Minute.
In the early '70s, Knudsen teamed with rock organist Lee Michaels, with whom he would record Lee Michaels Live, Space & First Takes, and Nice Day For Something. In 1973, Keith met up with Doobie Brothers manager Bruce Cohn, who recruited him for the band when Michael Hossack left. Keith went on the road with the band after only one week's rehearsal. (Hossack rejoined the band in the late '80s.)
Keith's first album project with the Doobies was What Were Once Vices Are Now Habits, but only as a vocalist. He joined John Hartman on drums for the album Stampede. When Hartman left, the band decided to continue their double-drum approach and hired Chet McCracken to play alongside Knudsen.
McCracken told MD how welcoming Knudsen was. "He was so generous with his expertise and time. I'm sure 90% of MD readers understand how highly coveted the drum chair is in a band. He shared it very graciously, and that always impressed me." Advertisement
Speaking of the classic Doobies hit "Takin' It To The Streets," McCracken comments, "That particular drum track was vintage Keith Knudsen. In my opinion it was the work of genius. As soon as that drum part starts, you know exactly what song it is. That was Keith's baby.
"When we were working on the One Step Closer album," McCracken continues, "Keith co-wrote the title song. He came into rehearsal with the song and a brilliantly prepared drum part. Keith had a knack for knowing what a song required from the drums, and he never overplayed."
"Keith is a natural drummer," Doobie Brothers singer Michael McDonald told MD in 2001. "We worked very closely in the Doobies. Keith had a large input on 'Minute By Minute' and 'Takin' It To The Streets.' He came up with the arrangement and the grooves. We cut 'Minute By Minute' with just bassist Tiran Porter, Keith, and myself." Advertisement
After the Doobies' farewell tour in 1982, Knudsen formed Southern Pacific with Doobie pal John McFee. Knudsen rejoined the Doobies in 1993, but two years later was diagnosed with cancer. Although he survived the cancer, it left him weakened, and in 2005 he died of pneumonia, at the age of fifty-six.