The Drummer: Classic Rock
Inside Stories Of The Greatest Players In The History Of Drumming.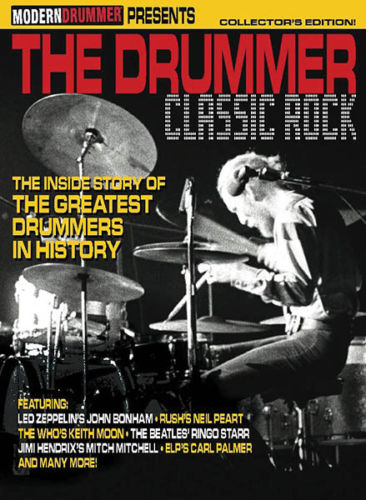 An educated, entertaining, essential addition to every drummer's library—and to the history of modern drumming—The Drummer: Classic Rock Collector's Edition magazine builds on content from Modern Drummer's Top-selling The Drummer book with expanded coverage of drumming royalty from the golden age of rock 'n' roll.
Featuring: John Bonham, Ginger Baker, Alex Van Halen, Neil Peart, Carl Palmer, Keith Moon, Ian Paice, Mitch Mitchell, Ringo Starr, Bill Bruford, Charlie Watts, Jim Keltner, Phil Collins, Russ Kunkel, John Densmore, Liberty DeVitto, Carter Beauford, Don Brewer, Robert Wyatt, Neal Smith, Clive Bunker, Danny Seraphine, Barriemore Barlow, Carmine Appice, and many more.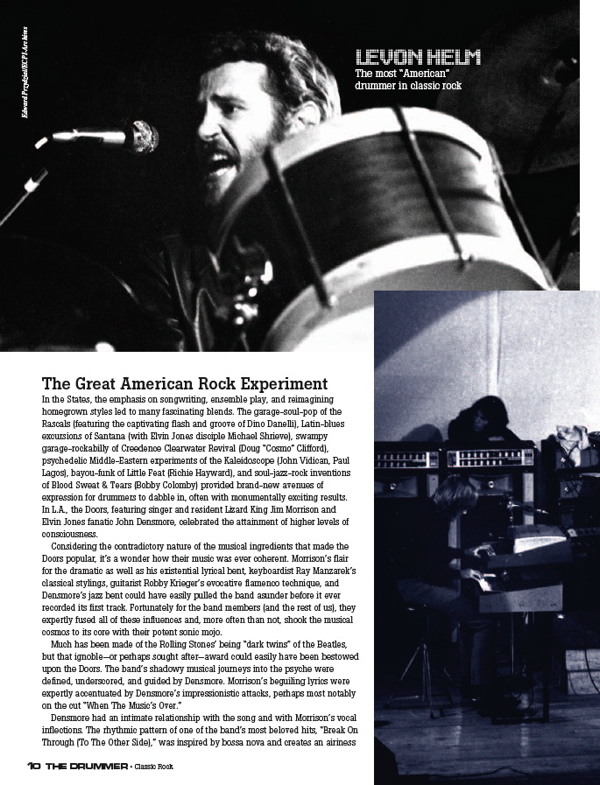 For more information about The Drummer: Classic Rock, visit your favorite music store or www.musicdispatch.com.