Matty Clark of Anchored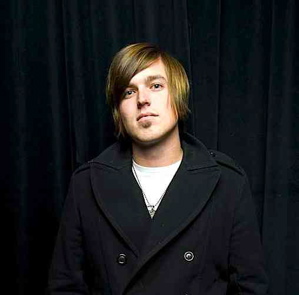 Greetings, MD readers! This is Matty Clark, drummer for Texas-based dirty southern rock band Anchored. We'll be heading out on the road through April and May with Saliva, with plenty more dates to be posted after that.
A little about myself: I'm originally from Sacramento, California, and have played with many bands. As a young kid I originally wanted to play guitar just like my old man, but I was a lefty and we didn't have any guitars that I could learn on. A few years later I fell in love with the drums after playing around on a friend's kit.
I'm twenty-five now and I've been playing drums for thirteen years. I've spent the better part of my twenties playing, touring, and recording. My first real recording session was at age fifteen with producer Sylvia Massy Shivy (Tool, Deftones, Johnny Cash, Tom Petty), and it was about that time that I realized I wanted to do this for the rest of my life. Advertisement
I got my first hand-me-down kit from a friend and beat on those drums night and day until I was able to make sense of the ruckus and start following along to my favorite albums. I was very into the heavier stuff when I was younger and wanted the biggest drumset I could piece together. I started studying Mike Portnoy DVDs and attempted to play along to anything Nicholas Barker recorded. I'm a self-taught drummer, but I've always been a sponge for knowledge. Besides studying books and DVDs, I really like getting with other drummers and trading licks. I've learned a lot from friends like Mika Fineo (Filter), Justin Barnes (Shine drums builder/session player), Mike Johnston, and Matt Conley (Die Trying). I ended up mellowing out, stylistically, over the years and started playing for rock bands around Sacramento before making the move to Dallas.
These days I'm playing a more traditional setup. I've scaled down my nine-piece rock monster to a modest five-piece kit. I play Shine Custom Drums. The guys at Shine are old friends of mine from the Sacramento area who take great care of me and build great drums. I was introduced to the guys in Anchored originally by Waymon Boone of Splender, who I was in a band with a few years back. We hit it off very well, and Anchored came to fruition. The rest is history in the making!
Playing music is the only thing in life I haven't been able to live without. The best decision I've ever made was ripping up that punch card at my 9-to-5 job and joining the music circus. It truly was a risk, but one I have no regrets having taken. Music really is my life, and I couldn't imagine doing anything else. Advertisement
For more on Matty Clark, go to www.myspace.com/anchoredmusic or twitter.com/matty_clark.