Cirque Du Soleil's Luke Notary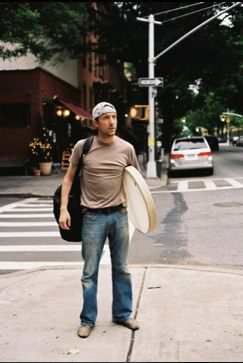 Hello, MD readers. Luke Notary here! I was recently hired by Cirque Du Soleil to be the percussionist on the tour of Varekai. Being an extremely versatile percussionist, I play djembes, riq, ocean drum, congas, tabla, kanjira, dumbek, angklung, and cajon in the show.
Before Cirque Du Soleil, I studied at the Ali Akbar College Of Music and the Berklee School Of Music. I lived in New York, where I became a touring and studio musician and also a composer, playing with such artists as House Of Waters, Lucia Micarelli, and Dave Eggar.
When I got the call from Cirque Du Soleil, I was very excited. After hearing what instruments they needed the percussionist to play, it felt like such a perfect fit. And after meeting the bandleader and the band members, I was sure! It's an amazing group of international musicians. Advertisement
Varekai is currently being performed in Moscow and will then tour around Europe. Check out more at www.lukenotary.com.