Alex Lopez of Suicide Silence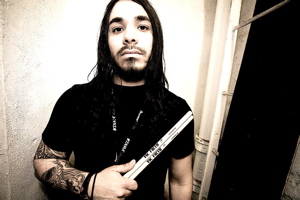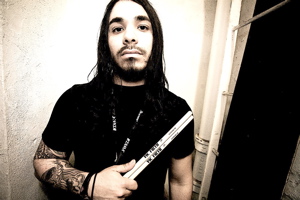 This last month we have been on the Pedal To The Metal tour with Mudvayne, Black Label Society, and Static-X. It was really exciting playing with bands like these that I used to idolize at one point in my life. Suicide Silence stuck out like a sore thumb on this tour, but I think it's a good thing. A lot of people who have never heard too much "heavy" stuff really responded to our music well. I'm not saying we are the heaviest band in the world, but I do think we're unique in this tour package.
A couple of weeks ago or so, we played three back-to-back shows with Korn, which was the experience of a lifetime. I never thought that we could ever play with a band of that magnitude. They were cool dudes! Jonathan Davis wore a Suicide Silence shirt during his set on the third day, and I thought that was really crazy. I guess he likes us and is maybe down for a future tour…?
I would like to thank any young, aspiring drummers out there who seek the time to read about me, are inspired to write music, and who see me as an inspiration to their drumming. I was once a young drummer who read everything I could about drummers I was obsessed with–not just the music they write, but their interests and dislikes. Thanks a lot to Modern Drummer for taking the time and giving me the opportunity to reach out to fans and others who appreciate music. Advertisement
Alex Lopez
Click below to see the series of exclusive Alex Lopez/Modern Drummer drum lessons.
1. Unanswered
2. Lifted
3. Wake Up