Stimulate This! tour with Jon Wysocki of Staind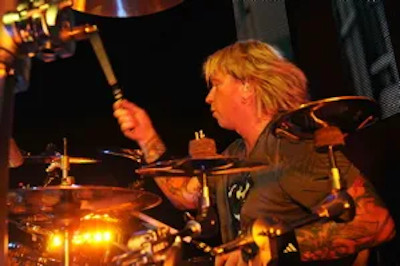 Hey MD, Jon from Staind here. We're about halfway through our Stimulate This! tour with Shinedown, Chevelle, Halestorm, and Lo-Pro. This tour has a cool vibe with the crowds and among the bands. All the groups seem to get along well, and we've had many after-show cookouts and get-togethers. For this record cycle, my band has been out touring for more than a year, without too much downtime. I personally find myself feeling a bit burnt out at times, but when we get on stage it all goes away.
Sometimes it takes a few songs to get with it, but it's all worth it! That's the only problem with hard touring and mini breaks. I guess the best way to describe how that affects my playing is I feel like my mind wanders and I lose focus from time to time, but the energy of the fans helps me focus. On occasion, I may change what I normally play to something a bit different, just to keep things fresh.
We finish this tour in September, get another mini break, and then it's back out for another month with Creed. It's been great meeting some of you on the road, and we always appreciate you coming out to the show! Advertisement