AVM's Steve Birkett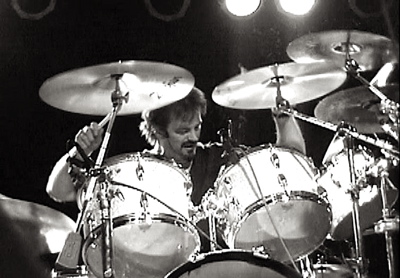 Hi, folks. This is Steve Birkett from Chicagoland band AVM. We just released our new CD, A Matter Of Time, on Big Chance Records. It's an excellent mix of modern pop, progressive, and classic and epic rock. The official CD release show will be on June 20, followed by a couple of Chicagoland dates. Preparations are being made for a possible USO tour and some European dates by the end of the year.
We did all of the recording and production at our own SongWerks Studio in Addison, Illinois. It took us five years to record because we had to rebuild the studio three times. Always make sure you have a lease in writing before you move in.
The CD and the first single, "So Hard," has been picked up by more than sixty stations nationwide since February and has garnered more than 200,000 plays on our MySpace site. The song "So Hard" is a heartfelt, first-hand tribute to our soldiers and their families. AVM's leader and songwriter, Robert Mackey, wrote the song after attending a family party where his niece broke into tears over the fact that she and her husband (both soldiers) hated hearing the phone ring because they never knew if it meant one of them was being deployed again or if one of them wasn't coming home.
The accompanying video on YouTube has more than 30,000 plays, and people have been very supportive. AVM has joined the numerous other bands that have donated songs for free download to our veterans through a great non-for-profit organization, MusicforTroops.com. The organization provides all current and former veterans with free downloads of all types of music and annually sends numerous free CDs overseas to our soldiers. Additional videos should be released soon.
I've been playing drums since I was seventeen and have been influence by drummers from every genre, from big band to progressive rock. I love most types of music. Our CD was recorded using a variety of kits, including my old Slingerlands, my '68 Ludwigs, and a modern Mapex kit owned by the studio. Cymbals were Zildjians and some '60s Paistes.
I'm also part of the Community Christian Church Music Ministry Team. Serving at CCC has made me a better musician and provided me with an awesome opportunity to give back the gifts that God has given me.
I look forward to sharing my love of music with as many people as possible. I can be reached at avmband.com, myspace.com/avm, and myspace.com/drummersteveb.