The Phenomenal Handclap Band's Patrick Wood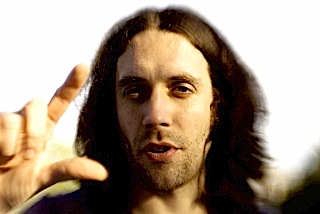 Greetings and salutations,
I feel honored to have been asked to write this blog, so here goes….
My name is Patrick Wood, and I play drums and sing in the Phenomenal Handclap Band out of NYC.  In addition to being a DJ, I am involved with various other projects and studio work. I can also (marginally) play the guitar, the piano, and will try to play anything that I can pick up. The drums, however, are my first and main ax.
It's no wonder to me that many drummers go on to be guitarists, songwriters, producers, etc. A truly good drummer doesn't just have time and chops. A truly good drummer knows the composition backwards and forwards so that he or she can drive the bus. A truly good drummer knows when to play, and when not to play.
An amazing percussionist once said to me as a teenager, "You're using your wrists, but your shoulders are too tight. You need to relax your shoulders." I believe that was the single best piece of drumming advice that I have ever gotten. Advertisement
Non-musicians often ask, "What made you want to start playing the drums"? The answer is quite simply that it's the only thing that I have ever known that I want to do. Making music your life is a choice, no matter how talented you are. There comes a point in every artist's life when they must choose whether or not they are truly dedicated.
I believe people are either born with rhythm or they're not. But, it's all about playing often. Practice. Practice. Practice. The only way to get better is to keep playing. It takes a lot of perseverance and patience to make it in this consistently crazy business. One really never "makes it," though; there is always the next level to get to.
Thanks for reading.
Music is love,
Woody
For more on Patrick Wood , go to www.myspace.com/phenomenalhandclap