Benjamin Schaefer with We The Living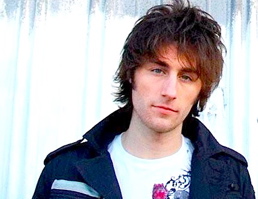 Hello, MD! My name is Benjamin Schaefer, and I drum for national touring band We The Living. I've set many goals in life, and each revolves around my ability to further my musical career. I began as a percussionist in a few locally based bands, and have found my calling drumming for We The Living. I played. I practiced. I succeeded in accomplishing my tour aspirations.
Dreams can only be accomplished from the base up. Building a successful business is the same. And your music career is exactly that–a business. I do not want a desk job. I strive to create value for my band and for myself every minute of the day. Because of this mentality (shared amongst all my band mates), We The Living has been a successful venture from day one. Our philosophy lies in grassroots promotion. We aim at longevity; we work to become career musicians and to live solely off the fruits of our creativity and ability. With limitless drive and passionate determination, We The Living is building a lifelong career.
Drummers reading MD, the old "label dream" does not exist as it once did. Technology opens doors to the consumer, creating passive listeners. You must be creative in your ideas and ambitions. The old phrase "March to the beat of a different drummer" is comically relevant. Just as a drummer needs rudiments before performing solos, a business needs a base to grow. Create a business. Work your ass off. And make sure that people know what you can do. Advertisement
For more on the band please visit www.myspace.com/wetheliving.
Thanks,
Benjamin and We The Living