Dee Pop of The Bush Tetras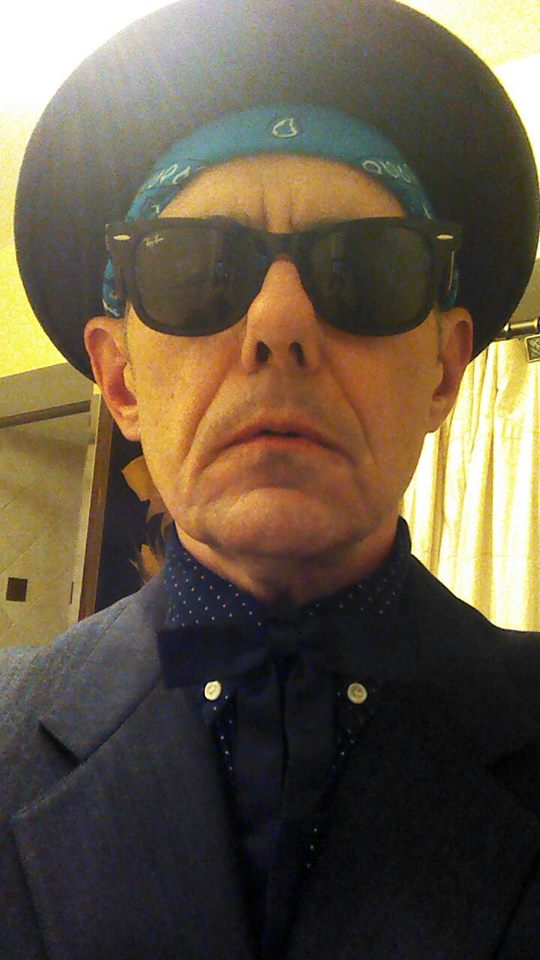 As with most people around my age (born in '56), my heroes were Buddy Rich and Gene Krupa (who both seemed to turn up regularly on variety television shows), Ringo Starr, Charlie Watts, Mitch Mitchell (who got me into Elvin!), Keith Moon, and unknowingly Hal Blaine and Earl Palmer (who were probably the drummers on every 45 I bought in the '60s). I did all the usual things aspiring young drummers would do, like play on all the pots and pans in the kitchen and beat endlessly on my school desk with pencils and rulers. From as early as I can remember I've always been infatuated with the drums and music.
When the punk rock explosion hit in the mid '70s, I finally took the plunge and without any formal training started playing with other musicians. At this point my main influence was Tommy Ramone. Tommy gave me the courage to play in public, and he's still an important role model for me, even though he has now traded his drums for a mandolin.
As my career goes I'm best known as being one of the founding members of The Bush Tetras. I've been playing in the group since 1979. After twenty-eight years I look at the other members of the group as part of my extended family. Certainly I have very few friends or family members that I've known longer. Like all families, it has its degree of dysfunction. But for the most part we're still happy to be in the same room with each other, and we almost always still have fun playing our material. I will let you in a little secret to our longevity: We have always split any money EQUALLY. This is key! Here's our other secret: Everything we do is organic, meaning that we have no pre-mediated plan for our sound. While it's not improv, our music isn't carefully calculated. Rather, it flows from us naturally, encompassing what we know and naturally feel. With The Bush Tetras I have the freedom to try ANYTHING. There are no rules. Advertisement
In the last twenty-eight years I've also played with a variety of other musicians in many different styles and disciplines. Some of these include rockers like The Clash, Richard Lloyd, Michael Karoli from Can, The Gun Club, Jayne County, and The Shams, and jazzers like William Parker, Eddie Gale, Roy Campbell, Freedomland, Hanuman Sextet, and, most recently, my other main project, Radio I-Ching.
Radio I-Ching is a very special group and encompasses virtually everything I know and love about music. The group is comprised of Don Fiorino on guitar, banjo, lap steel, mandolin, lotar, glissentar, and uke; Andy Haas (John Zorn, Martha & The Muffins) on sax, fife, piri, and electronics; and myself on all things that go boom in the night. We play all styles of music, sometimes all at once: improv, Americana, jazz, blues, and other music. We have two CDs out, and you can check us out at myspace.com/radioichingnewyork.
Between The Bush Tetras and Radio I-Ching, and with the support of my very wonderful family, I am very happy. Oh, yeah, did I mention I'm a gear geek? I love all things Round Badge Gretsch. Oh yeah! Advertisement
For more on Dee and The Bush Tetras, go to facebook.com/deepop or
facebook.com/bushtetras.