Billy Amendola: Favorite Words & Music
MD

Associate Editor Billy Amendola's


Favorite Words & Music
There's been a fantastic wave of pop lately, so for you fellow pop-heads, I wanted to share some of what I've been diggin' on my iPod.
I'll start with my favorite of the bunch at the moment: Rooney's Calling The World. It's the band's four-years-in-the-waiting second recording, and it's good-ol'-fashioned melodic pop music at its best. The CD is armed with '70s guitar riffs, '80s keyboard sounds, and beautiful, catchy, hook-filled harmonies held together nicely by drummer Ned Brower. From start to finish, every track goes right into your head and stays there. Special guests include late Beatle George Harrison's son Dhani and Jellyfish's Andy Sturmer. Anyone who's a fan of the latter, or of Weezer or ELO, will adore this CD.
Speaking of Jellyfish, Burning Sky Records' two-CD set Sensory Lullabies is an excellent tribute to that group. The collection features thirty-five bands, including Check Point Charley, whose Songs One Through Twelve, featuring drummer Kevin Packard, is a favorite of mine. Advertisement
You can't be a pop-head and not be a Beatle freak, and this year has certainly been an interesting one for fans of the Fab Four. This past summer I spent a lot of time listening to Paul McCartney's Memory Almost Full. I've been waiting years for Paul McCartney to make "a Paul McCartney record." Memory delivers and brings us back to McCartney's Beatles/Wings vibe. When you're considered one half of the greatest songwriting team of all time, there's a lot you have to live up to with each new project. Happily this time out Paul reminds us why he's a legend–not only with his superb songwriting, but with his playing as well. As with classic McCartney albums like Ram and Band On The Run, Paul plays nearly every instrument, including drums, and his kit playing is always exactly what's needed to make the songs groove. Session great and recent McCartney band member Abe Laboriel Jr. guests, along with the rest of Paul's touring band, on six tunes. As great a drummer as Abe is, without looking at the credits it would be hard to distinguish between the two. No, there are no ground-breaking drum patterns on this CD. What you will hear, though, are perfect examples of what works when you're playing to well-crafted songs written by one of the masters of all time.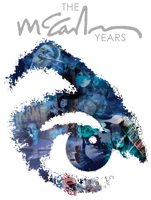 Before we leave the subject of Sir Paul, you also might want to check out his recent three-part DVD set, The McCartney Years (Rhino). And it's very nice to finally see the solo releases of all four Beatles available on iTunes. Ringo Starr, George Harrison, and John Lennon–as well as the recent Traveling Wilburys collection–all feature the great Jim Keltner on drums on various tracks. And wait, before we leave the topic of The Beatles, some of the books I've been reading on the subject include Can't Buy Me Love: The Beatles, Britain, And America by Jonathan Gould;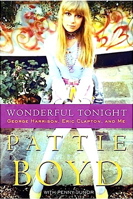 Wonderful Tonight: George Harrison, Eric Clapton, And Me, by George and Eric's former wife Patti Boyd; and Yesterday: The Beatles Once Upon A Time, a photo book by Astrid Kirchherr and Max Scheler. I'm also really looking forward to former John Lennon girlfriend May Pang's picture book Instamatic Karma. It features hundreds of never-before-seen photos that May took of Lennon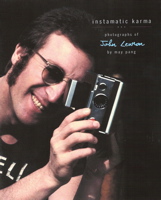 and friends during the period in the mid-'70s known as John's "lost weekend," when she was living with the ex-Beatle. Look for that one to be released in March '08 by St. Martin's Press. (For more, go to www.instamatickarma.com.)

Next April will see the release of Thrice Upon A Time, the first recording in thirty years from one of Long Island's favorite bands, Barnaby Bye. For more on drummer Mike Ricciardella and the band, check out www.barnabybye.com. Advertisement
Another great read is the unauthorized biography of Barnaby Bye's Long Island neighbor Billy Joel, written by Mark Bego. Former Joel drummer Liberty DeVitto really opens up to Mark about his working and personal relationship with Billy.
Recently I also finished Eric Clapton's new autobiography. Talking about his days in Delaney & Bonnie and in Derek & The Dominos, Eric says, "I was in absolute awe of these people, and yet they made me feel that I was on their level. My musicianship fit with their musicianship. To this day I would say that bass player Carl Radle and drummer Jimmy Gordon are the most powerful rhythm section I have ever played with. They were absolutely brilliant. When people say that Jim Gordon is the greatest rock 'n' roll drummer who ever lived, I think it's true, beyond anybody."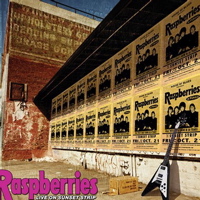 Finally, a couple weeks ago I caught a fabulous concert by one of the first and best power-pop bands, The Raspberries. Drummer Jim Bonfanti and the rest of the band recently reunited, and earlier this year they released a brand-new CD/DVD package, Live At The Sunset Strip. Jim sounded awesome on his vintage Ludwig kit. For more on Bonfanti, visit www.myspace.com/jim_bonfanti. Advertisement
Before I leave you, here are a bunch more pop CDs for you to give a listen to: The Click Five's Modern Minds And Pastimes, featuring Joey Zehr (www.myspace.com/theclickfive); Fountains Of Wayne's Traffic & Weather, featuring Brian Young (www.myspace.com/fountainsofwayne); Here's Johnny with Damien Fahey (www.myspace.com/heresjohnnymusic); Tyrone Wells' Hold On, with Mark Chipello (www.myspace.com/tyronewells); and Sloan's Never Hear The End Of It, with drummer Andrew Scott (www.myspace.com/sloan).
Also finally, check these out releases by some super-talented drummer/multi-instrumentalist/singer/songwriters: Adam Church's Sum Of All Parts (www.myspace.com/adamchurchtunes); Joshua Bartholomew's self-titled CD (www.myspace.com/joshuabartholomew); and Justin Lanning's Behind These Eyes (www.myspace.com/justinlanning).
Peace & Love ?
Billy