Billy Hart: Of Unsung Heroes and Jazz Giants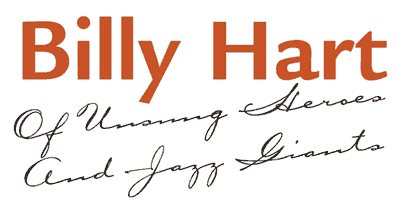 This article is an excerpt from the July 2005 issue of Modern Drummer Magazine. Check your newsstands today to read the full article.
by Ken Micallef
Billy Hart is one of the unsung giants of jazz. He's recorded over six hundred albums, including seminal dates with Miles Davis, Herbie Hancock, Stan Getz, Joe Zawinul, Sam Rivers, Pharoah Sanders, John Scofield, Lee Konitz, Hank Jones, Pat Martino, Charles Lloyd, Dave Liebman, and most recently, heavy hitters like Michael Brecker, Joe Lovano, and Dave Douglas. Obviously, Hart is doing something that jazz musicians across wide stylistic divides find irresistible.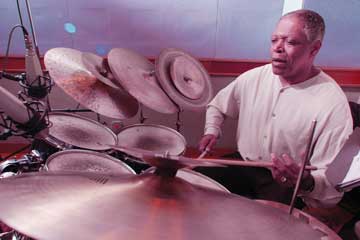 Hart has been a member of groups led by Wes Montgomery and McCoy Tyner, and while with Miles and Herbie, contributed to such landmark recordings as On The Corner and Sextant. He's also led and recorded a number of distinctive bands, including his current lineup, which consists of pianist Ethan Iverson, tenor saxophonist Mark Turner, and bassist Ben Street, a group of which the New York Times said, "some jazz bands operate under a kind of aesthetic mandate, imposed by a bandleader in search of a sound. Many are much looser, allowing for whatever happens in the combination of certain ingredients. Billy Hart, who has had a busy career in New York since the late 1960s, allows for happy accidents." Hart's "happy accidents" approach is chronicled on his latest release, Oceans Of Time.
The sixty-three-year-old Hart is a true chameleon, able to adapt to any situation quickly and fluently, approaching every gig with acute musicality, interpretive intelligence, and the kind of split-second decision-making skills that mark only the best studio musicians. He can blend into the background in a supportive role, but is at his best when his wonderfully textural drumming spirit is allowed to roam. Advertisement
With Hancock and Miles, Hart played slapping backbeats and exotic fills. With Jimmy Smith, he was a soulful swinger with serious stick definition. Charles Lloyd brought out Hart's delicate cymbal flourishes and increasingly sophisticated thinking. Playing with Chris Potter, Ethan Iverson, and Tim Armacost, Hart is all these things and more, his drumming following an equally abstract and adventurous swing conception that pushes the younger musicians down paths they didn't even know existed.
Calling Montclair, New Jersey home, Hart leads an incredibly busy existence as both performer and teacher. When not gigging literally around the globe, he teaches at three prominent music schools: Oberlin, Western Michigan University, and New England Conservatory. Hart has one of the most comprehensive grasps on drums and drumming history around.
At the core of all this is Hart's true love of the instrument. The drummer can talk for hours about the connections between Nasheet Waits and Rashied Ali, how Los Van Van's Changuito forever changed drumming, and why Mark Mondesir may be the drummer of the future. But clearly, William W. "Jabali" Hart is one of the greatest jazz drummers today, in the here and now. Advertisement
MD: You've been very busy on the jazz scene for almost forty years. You've recorded with young guys, old guys, famous and unknown, hard bop and experimental. What's the key to staying in demand?
Billy: I feel a logical connection between what would be considered the older styles and the newer styles. I've been around long enough to actually see the evolution. So when I hear a new guy playing I don't think, "Wow, where did that come from"? I know where it came from. I can relate it to everything else I've heard.
One time I saw a saxophone player in Sweden who really reminded me of Coltrane. I'm no dupe. I know what Coltrane sounds like. I thought this guy sounded just like him, but he said, "Col-who"? He knew Michael Brecker. That's what happens with a lot of cats. When I heard Nasheet Waits play, I thought he sounded a lot like me when he plays free, but he also sounds like Jon Christensen. I think he sounds like both of us. Now, Nasheet had never heard Christensen. But I have. Advertisement
MD: So that means when you're on a gig you know automatically what fits the music?
Billy: I'm not Merlin, but I have something that I can present that I think may work, and a lot of times it does.
MD: You also don't play one style. You're not a hard bop drummer per se, nor are you totally free. You seem to be very flexible.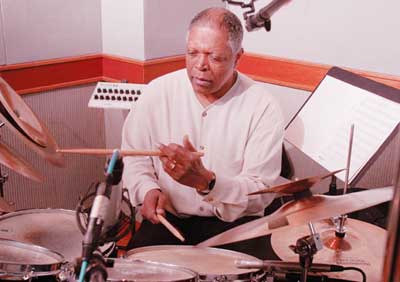 Billy: Flexible is the word. That said, I still believe that true contemporary drumming is what Sonny Murray, Rashied Ali, and Milford Graves did, and what the younger drummers are doing now is beginning to rationalize what they did academically. I'm talking about players like Nasheet, Jim Black, Susie Ibarra, Smitty Smith, Jeff Watts". Rashied says Coltrane called it "multi-directional." When they were playing multi-directionally, they didn't take the time to figure out academically what it was. Now, forty years later with four different generations analyzing that music, whether it's conscious or subconscious, they're able to imitate it in a consistent way that makes it academically rational.
A concept that everyone talks about now but that no one ever discussed before is metric modulation. Before, the closest they got to it was Elvin playing polyrhythmically. But he never discussed the fact that it was odd phrasing, a phrase of five or seven. But that's what those guys were doing back then.
I've heard people say that the avant-garde guys in the '60s weren't trying to swing. But what else could they possibly have been trying to do? They just found a unique way of swinging that you weren't familiar with. Advertisement
MD: Can you play multi-directionally when need be?
Billy: When I need to, I can. And when I hear the latest flavor of the month, I'll be excited about it. Then, after I analyze it, I trace it back to where it came from. In the final analysis, I'm excited by people like Jim Black, Tom Rainey, and John Hollenbeck. And of anybody today, Nasheet is my favorite.
MD: Your drumming can also sound very atmospheric. Does that come out of your love of free players?
Billy: Yeah, I love it all. It's funny that the tradition of African and Indian drumming is centuries old, and that people danced to some very adventurous stuff because they were familiar with it. But instead of our taking it forward, advancing that euphoria of rhythmic significance, today music is headed the other way. Rhythmically, things are getting simpler and simpler. How much farther down can you go?
For me, the purpose of music is to give people optimism and to be uplifting. Art is a mirror of the community. Someone has to take responsibility for uplifting the people. I feel that if people understood more about someone like Rashied Ali, they'd enjoy his drumming as much as any pop or commercial music. Advertisement

Ken Micallef