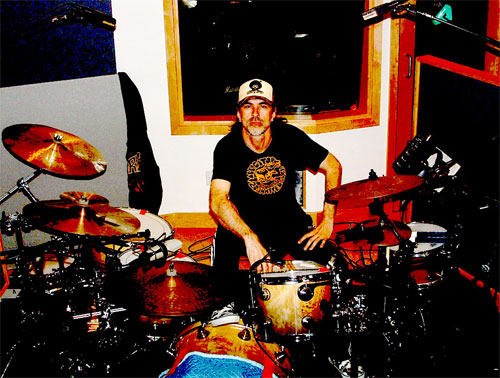 (December 2000 Issue)
Al 3 has gone from playing in cover and original bands in upstate New York, to blues bands in Boston, to Powerman 5000. Although they've sold close to two million copies of Tonight The Stars Revolt! and have shared the stage with Metallica, Pantera, and the like, Al keeps his ego in check. "To this day I don't consider myself a rock star, whatever that is," he says. "I consider myself a thankful, working musician."
Perhaps if Al 3 could master the drumstick twirl, he'd be closer to that rock-star vibe. But he says he's got bad knuckles and can't pull it off. "I can fake it, but when I'm playing I'm pretty much concentrating on tearing stuff up," he explains with a laugh.
That's obvious, especially when you see Al power the band through such heavy hitters as "Supernova Goes Pop" and "Automatic." Yet Al's quick to point out that he's more interested in bending a song like "When Worlds Collide" during a live set. "That tune has kind of evolved into this surf thing," he says. "That's the way I look at it anyway. I like to break it up. I don't play exactly what's on the record. That's completely boring to me. I like to experiment within the framework of the arrangement."