MD Mag Articles
MD Web News
MD Podcasts
MD Products
Note: Some MD articles are only available in pdf format. Those articles do not appear in this list. Subscribers to
Digital
and
All-Access
can view every Modern Drummer issue in their available formats. Browse all MD issues from our archive
here
.
February 1991 – Volume 15 • Number 2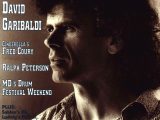 In this Issue: David Garibaldi, Fred Coury, Ralph Peterson, William Calhoun, Larrie Londin, Tony Williams, Joe Morello, Ed Shaughnessy, Anton Fig, Alex Acuna, Jonathan Mover
December 1990 – Volume 14 • Number 12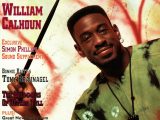 In this Issue: William Calhoun, Tony Braunagel, Clive Bunker, Barriemore Barlow, Mark Cranie, Gerry Conway, Doane Perry
Category: Feature Stories
Dom Famularo's Teachers List
Over the course of his forty-year career traveling the globe to teach, perform, and conduct clinics, Dom Famularo has interacted with some of the finest drummers and drum instructors in the world. The following list contains many of those names, organized by country/continent. If you're looking for top-notch drum instruction, …
Category: Drummers, Feature Stories, Influences
Tony Williams:
The Game Changer
Living Colour's drummer reminisces about his hero Tony Williams, the jazz and fusion great whose story kicks off Modern Drummer magazine's brand-new Influences feature series.
Category: Drummers, Feature Stories
Jack DeJohnette
Jack DeJohnette has remained one of the world's premier drummers by always looking forward, and never losing the passion. Oh, and by playing some of the most uniquely beautiful drums ever.
–