MD Mag Articles
MD Web News
MD Podcasts
Note: Some MD articles are only available in pdf format. Those articles do not appear in this list. Subscribers to
Digital
and
All-Access
can view every Modern Drummer issue in their available formats. Browse all MD issues from our archive
here
.
Peter Erskine-Lauren Ellis: Women in Drumming, Mentorship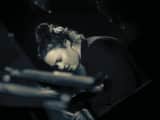 This month's Jazz Insights column focuses on my former USC student and teaching assistant Lauren Ellis. Her bio informs us that, "Lauren is a drummer, composer, and educator from Wellington, Aotearoa, New Zealand. There, she studied at the Te Kōki New Zealand School of Music under Lance Phillip and Roger …
Category: Feature Stories, Lists
25 Timeless Drum Books
What makes a great drum book? There's no single answer, as different books have been written to address a wide variety of styles and techniques. But judging by a recent poll in which Modern Drummer readers were asked to name their favorite volumes, a few characteristics stand out….
–