MD Mag Articles
MD Web News
MD Podcasts
Note: Some MD articles are only available in pdf format. Those articles do not appear in this list. Subscribers to
Digital
and
All-Access
can view every Modern Drummer issue in their available formats. Browse all MD issues from our archive
here
.
Breaking Down "Lightning in a Bottle"
When I start the Summer Set's "Lightning in a Bottle," I like using the rim. In the recording, it sounds like there's a hi-hat, but when I play it live, I change it up. I like to add ghost notes with my left hand to fill it out a little …
Rock Doc Drummers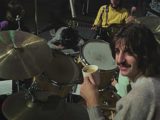 Maybe there's something in the water. Or the air. Or perhaps it's simply the streaming services deluging us with content while everyone is looking for anything to take their minds off of the global pandemic. But, wow, a ton of great music documentaries have exploded onto screens large and small …
Up & Coming – The Summer Set's Jess Bowen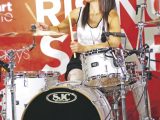 Jess Bowen is no stranger to the "boys' club" mentality that female drummers have dealt with for decades. "I was playing a show at the Roxy a few years ago," she says, "and the first thing the sound guy said to me was, 'I'm going to soundcheck your drums for …
Category: Drummers, On the Beat
Jess Bowen of the Summer Set
My name is Jess Bowen, and this is my second blog for MD. If this is your first time reading, here's a basic run-through of my band and myself…
Posted: September 2, 2021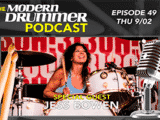 Category: The Modern Drummer Podcast
Episode 49: Billy Amendola with Jess Bowen.
Welcome to the Modern Drummer Podcast with Billy Amendola featuring the Summer Sets' Jess Bowen. Jess is one of the drummers highlighted in the inspirational Netflix documentary, out now, about drums and drumming, titled "Count Me In." We highly recommend watching it. Jess fills us in on her early days, …
–