Modern Drummer's 2023 Reader's Poll: Vote Now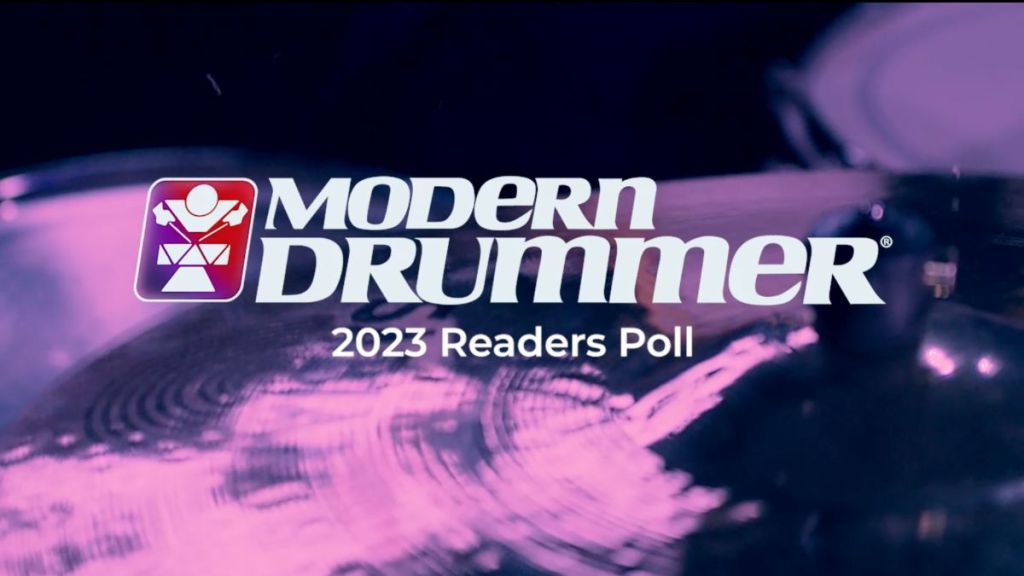 Modern Drummer's 45th annual Reader's Poll is now open! You'll get a chance to vote for your favorite drummers across a myriad of genres, from jazz fusion to metal, up-and-coming talents to all around superstars. Every year there are new drummers nominated and inducted, and 2023 is no different. There will be many first-time nominees, more first time winners, and repeated winners from our rich history of modern drumming.
See below for the full list of nominees, and vote for your favorite drummers here. Voting closes on July 31st and the winners will be announced in September.
ALL AROUND
Gregg Bissonette
Antonio Sánchez
Russ Miller
Mark Gulianna
Omar Hakim
R&B/FUNK
Stanton Moore
Zigaboo Modeliste
Adam Dietch
Justin Brown
Questlove
CLINICIAN/EDUCATOR/ONLINE
Tommy Igoe
Larnell Lewis
Todd Sucherman
Dave Weckl
Thomas Lang
COUNTRY/AMERICANA
Jay Bellerose
Jake Sommers
Rich Redmond
Garret Goodwin
Elijah Wood
JAZZ FUSION
Dave Weckl
Steve Smith
Gary Novak
Billy Cobham
Louis Cole
HIP HOP
Daru Jones
Kareem Riggins
Haze Amaze
CJ Thompson
Giulliana Merello
JAZZ
Joe Farnsworth
Nasheet Waits
Terri Lyne Carrington
Brian Blade
Peter Erskine
METAL
Lars Ulrich
Dirk Verbeuren
Art Cruz
Brooks Wackerman
Jay Weinberg
POP
Chris Johnson
Sarah Jones
Matt Billingslea
Jonathan "Ginger" Hamilton
Darion Ja'Von
ROCK
Chad Smith
Alex Gonzalez
Josh Freese
Zac Farro
Jimmy Chamberlin
STUDIO
Ash Soan
Kenny Aronoff
Abe Laboriel Jr.
Josh Freese
Travis Barker
STREAMING/SOCIAL MEDIA
Jorge Garrido
Domino Santantonio
Josh Harmon
Kristina Rybalchenko
Zack Graybeal
WORLD PERCUSSION
Ray Cooper
Airto
V. Selvaganesh
Zakir Hussain
Giovanni Hidalgo
PROGRESSIVE ROCK
Gavin Harrison
Mike Portnoy
Danny Carey
Baard Kolstad
Mickey "Cavs" Cavanagh
RECORDED PERFORMANCE
Steve Smith & Vital Information – Time Flies
The Winery Dogs – III
Dave Lombardo – Rites of Percussion
Metallica – 72 Seasons
Foo Fighters – But Here We Are
EDUCATIONAL INSTITUTION
Berklee College of Music
Manhattan School of Music
University of North Texas
University of Southern California
School of Rock
EDUCATIONAL PRODUCT
Dave Girbaldi – DG'Z Notebook
Tim Carman – Haynes-Ism
John Riley – The Master Drummer
Dave DiCenso – Fluid Fills and Musical Phrasing
Steve Smith – Modern Drummer Legends Advertisement
UP & COMING
Savannah Harris
Mark Whitfield Jr.
Daniel Fang
Garrett P. Tyler
Paulina "Pau" Villarreal Velez