Terri Lyne Carrington's Debut TLC & Friends To Receive First-Ever Wide Release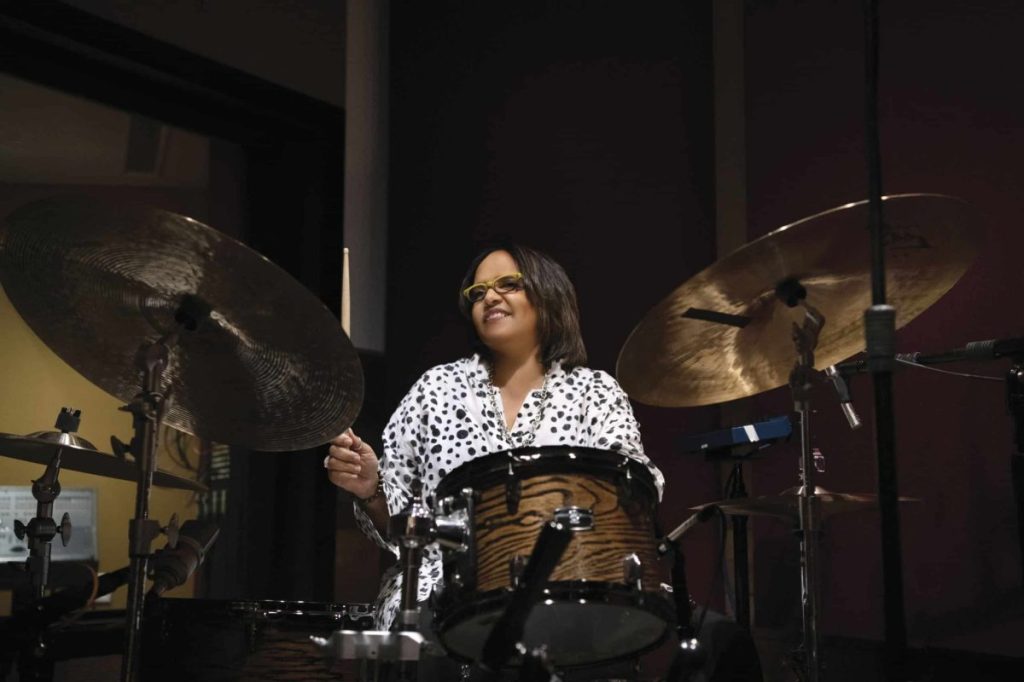 Accomplished drummer and Modern Drummer's April 2023 cover star Terri Lyne Carrington will be giving her 1981 debut, TLC & Friends, a wide release for the first time. The album will hit streaming services on June 16th via Candid Records. Carrington has also shared "What Is This Thing Called Love," a bustling number that kicks off the LP. Listen below.
Recorded just after her 16th birthday, TLC & Friends is an essential look at Terri Lyne Carrington's early career and features a slew of impressive collaborators, including Kenny Barron on piano, George Coleman on saxophone, Buster Williams on bass, and her father Sonny Carrington on saxophone for "Sonnymoon for Two."
About TLC & Friends, Terri Lyne Carrington shared in a statement "My Dad has been nudging me for quite some time to release this because (in his words) I have not done a legitimate 'blowing session' album since then. Generally, it's difficult for me to listen to myself from the past, but after all this time, I can smile. It's hard not to due to the amazing musicians that so graciously recorded with me in the fall of 1981, a few months after my 16th birthday." Advertisement
Earlier this year, Carrington spoke to Modern Drummer about the explosive qualities of her early work, and how she put a lot of pressure on herself to be a master. "I think I gave up on that around 18 or 19," said Carrington, "At that age I was trying to be one of the 'greatest drummers.' Everyone has those thoughts when they're young. Now I just want to create good music and do it on a high level. I stopped putting that kind of pressure on myself."
See below for TLC & Friends' tracklist and album artwork, and check out Terri Lyne Carrington's Modern Drummer cover story here.
TLC & Friends tracklist:
SIDE A
What Is This Thing Called Love
La Bonita
Seven Steps To Heaven
SIDE B
St. Thomas
Just The Way You Are
Sonnymoon For Two
TLC & Friends album artwork: