The All-Star Tribute Concert For Dino Danelli Was a Memorable Reflection on His Legacy: Review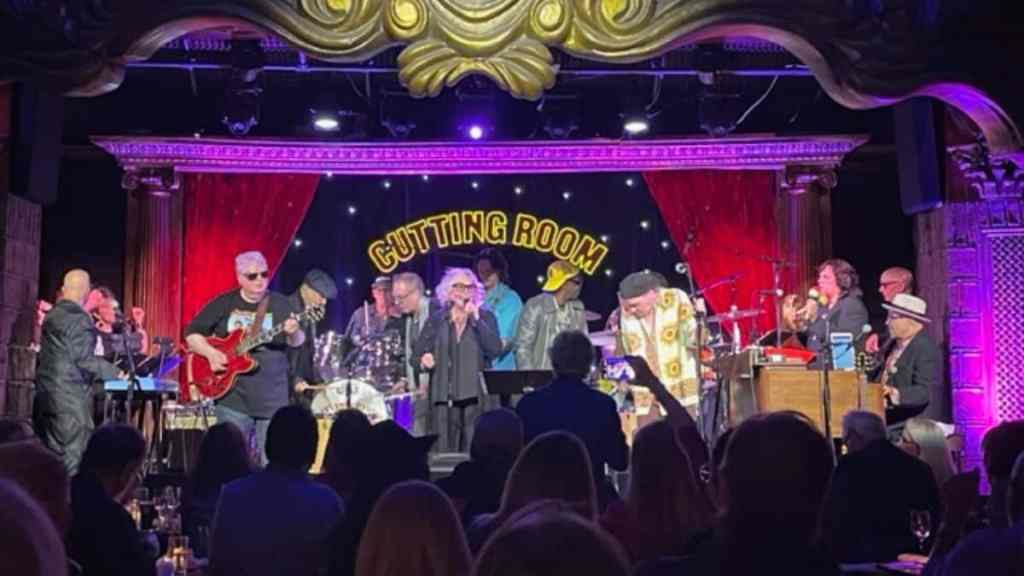 Dino Danelli Tribute Concert (photo by Lisa Girouard)
Without a doubt, Dino Danelli has held an iconic status among drummers world-wide. His style, showmanship and groove were often attempted but never equaled. The "Legend" of Dino was as large, yet as humble as the man himself: Leaving home in NJ as a kid, living on the streets until he discovered suitable digs at NYC's famed Metropole Café, where he was mentored by the likes of legends, Gene Krupa, Cozy Cole and Lionel Hampton, which eventually led to his affiliation with the world-famous (Young) Rascals, where he churned out hit song after hit song.
This past December 15, 2022, after a long battle with illness, Dino exited the (earthly) stage for the last time. Notably in his will it was his wish to have a party celebrating "A life well-lived," to be attended by friends, family, and fellow musicians. "A Tribute to a Legend by Legends," was that and much more.
A literal "drummer's Nirvana" held in the cozy confines of Manhattan's favorite showcase venue, The Cutting Room, the event featured a fabulous video assemblage and live performances. The film, Dino Danelli: Second to None, meticulously brought to life by producer/director and Rascals archivist, Joe Russo, was a comprehensive look at Danelli's legacy, and deserves even more exposure. Advertisement
Meanwhile, the live portion was commandeered by Russo and The Drum Channel's Billy Amendola. Centering on Dino's life as a musician and fine artist, testimonials were offered by a "who's who" of fellow musicians: Felix Cavaliere, Alice Cooper, Steve Gadd, Jim Keltner, Greg Errico, Tico Torres, Charley Drayton, Clem Burke, Andy Newmark, Carmine Appice, Danny Seraphine, Jerry Shirley, Dom Moio, Fermin Goytisolo, Rick Cusa, Paul Leim, Joe Vitale, Dom Famularo and Liberty DeVitto. The audience (roughly 300-strong), was simply spellbound.
In addition, The Cutting Room's stage was home to a house band to die for: Paul Shaffer, Mark Rivera, Shawn Pelton, Liberty Devitto, Steve Jordan, Simon Kirke, Mark Rivera, Corky Laing, John Cowsill, Will Lee, Mark Prentice, Benny Harrison and Christine Olhman. The band set fire to such Rascals classics, like "I Ain't Gonna Eat Out My Heart Anymore," "Slow Down," "Love Is A Beautiful Thing," "A Girl Like You," and three additional songs featuring Rascals vocalist, Eddie Brigati: "Groovin'," "How Can I Be Sure," and "People Got to Be Free," which brought the house down.
The collective energy of the evening was clearly in evidence from the opening note to the last. And although it is easy to talk in superlatives for concerts like these, anyone in attendance would validate that this was a "really BIG shew" that surely would have made Dino proud. Advertisement
— Robert Girouard