Travis Barker Dislocates Finger While Rehearsing for Blink-182 Tour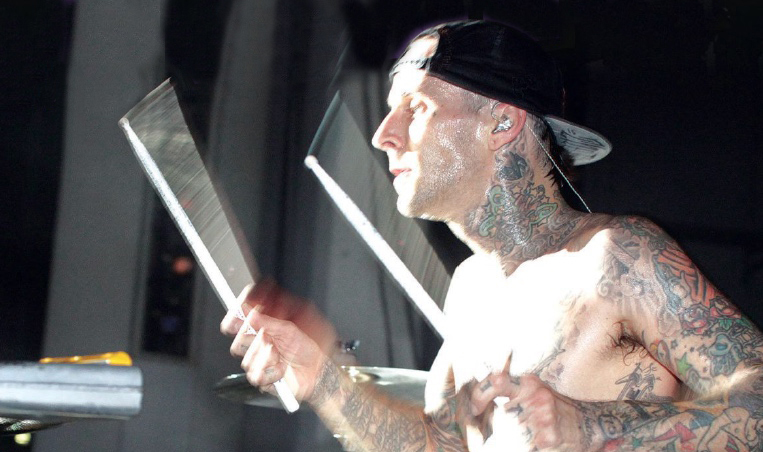 Blink-182 drummer Travis Barker suffered a dislocated finger while rehearsing for the band's upcoming reunion tour.
"I was playing the drums at rehearsals yesterday and I smashed my finger so hard I dislocated it and tore the ligaments," Barker wrote in a tweet posted on Wednesday (February 8th).
Blink 182's tour — the band's first trek with Tom DeLonge in nearly a decade — is set to begin with a run of shows in Mexico and Latin America in March. The band has not addressed whether Barker's injury will impact any of their upcoming tour dates.
The North American leg of Blink-182's tour begins in early May. Tickets to the upcoming shows are available via Stubhub.
All of us at Modern Drummer wish Barker a speedy recovery!
I was playing the drums at rehearsals yesterday and I smashed my finger so hard I dislocated it and tore the ligaments 🤬

— Travis Barker (@travisbarker) February 8, 2023