Jane's Addiction and Smashing Pumpkins Tour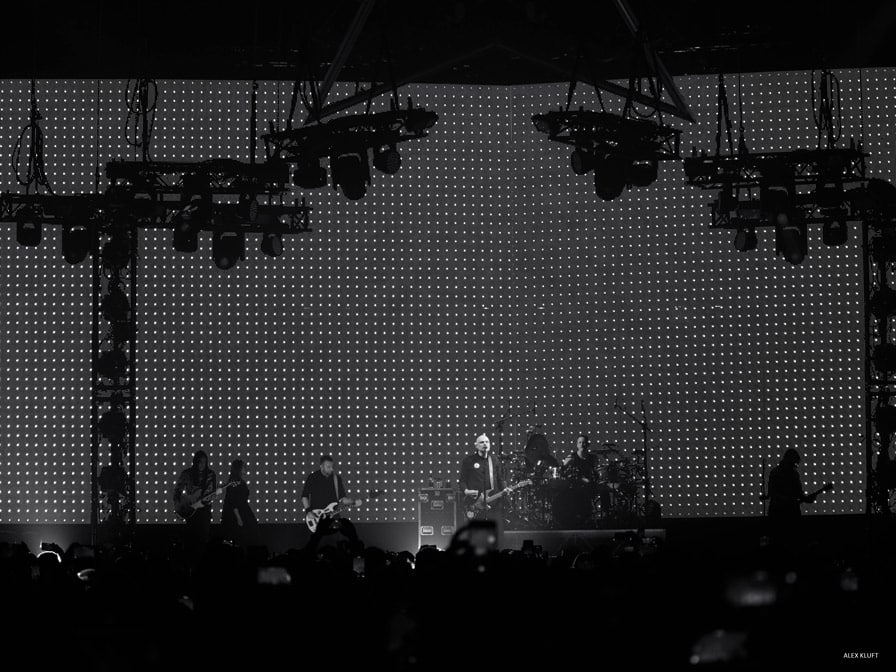 By Alex Kluft
Smashing Pumpkins and Jane's Addiction kicked off the opening night of their tour at the American Airlines Center in Dallas, TX. This dream 90's tour will end at the Hollywood Bowl on November 19th. For Jane's Addiction, this was their first show with original bassist Eric Avery in 12 years and for Smashing Pumpkins they played two songs that haven't been played in years and it was the live debut of "Neophyte" and "Harmageddon." Smashing Pumpkins was formed back in 1988 and Jane's Addiction in 1985. These two groups dominated the 90's. Jane's Addiction released their first album in 1988 and only have released three albums since with the last being The Great Escape Artist in 2011, however, there will be a new release next year with Avery for the first time since their 1990s release Ritual de lo Habitual. 
After Avery left the group in 1991, The Red Hot Chili Peppers' Flea would briefly be the bassist in 1997, Martyn LeNoble (2001-2002), Avery Again from 2008-2010 Guns N Roses' Duff McKagan in 2010, and Chris Chaney had the longest tenure from 2002-2004 and 2011-2022. Drummer Stephen Perkins and guitarist Dave Navarro joined in 1986 with founder Perry Farrell replacing their original drummers and bassist. Just three days before the tour it was announced that Navarro would have to sit out to tour after a long recovery from Covid-19 which goes back to December 2021. In Navarro's place is Queens of the Stone Age's Troy Van Leewun. Jane's Addiction played a set of 11 songs beginning with "Up The Beach," followed by "Whores" and were joined by Farrell's wife Etty and two dancers all in Vegas showgirl outfits and would return later after a wardrobe change. They also played hits like "Jane Says" which is usually the encore for the group but for this set, it was song six and Perkins stayed behind the drums rather than come out and play steel drum, however, Avery switched to acoustic guitar. They always played hits like "Been Caught Stealing" and "Mountain Song." The final song was "Stop!." 
Smashing Pumpkins played for almost two hours consisting of 22 songs. They broke out two of their biggest hits in the first three songs after starting with "Empires." This was followed by "Bullet with Butterfly Wings," and "Today." It's not uncommon for them to play a cover and this time it was from the Talking Heads, "Once in a Lifetime." "Solara " included a drum solo from Chamberlin" and a jam mid-song. "Tonight, Tonight" was played acoustically with just Corgan and Iha. They played all the hits which also included "Cherub Rock," "Zero," "1979" and "Disarm." The final song was "X.Y.U."  Advertisement
The band was formed by Billy Corgan (Guitar/Lead Vocals), Jimmy Chamberlin (Drums), James Iha (Lead Guitar) and D'Arcy Wretzky (Bass). This lineup remained together until 1999 minus two years Chamberlin had left and in 2000 the band took a six-year hiatus. Corgan and Chamberlin reformed the band in 2006. Chamberlin would leave again in 2009. Mike Byrne was the drummer from 2009- 2014. Tommy Lee of Motley Crue played drums on their 2014 album "Monuments to an Elegy." Rage Against The Machine's Brad Wilk was the touring drummer before Chamberlin's second return (2014-2015) For those six years (2009-2015)Corgan was the sole founding member. Guitarist Jeff Schroeder joined in 2007, bassist Jack Bates and Keyboardist/vocalist Katie Cole have both been touring members since 2015.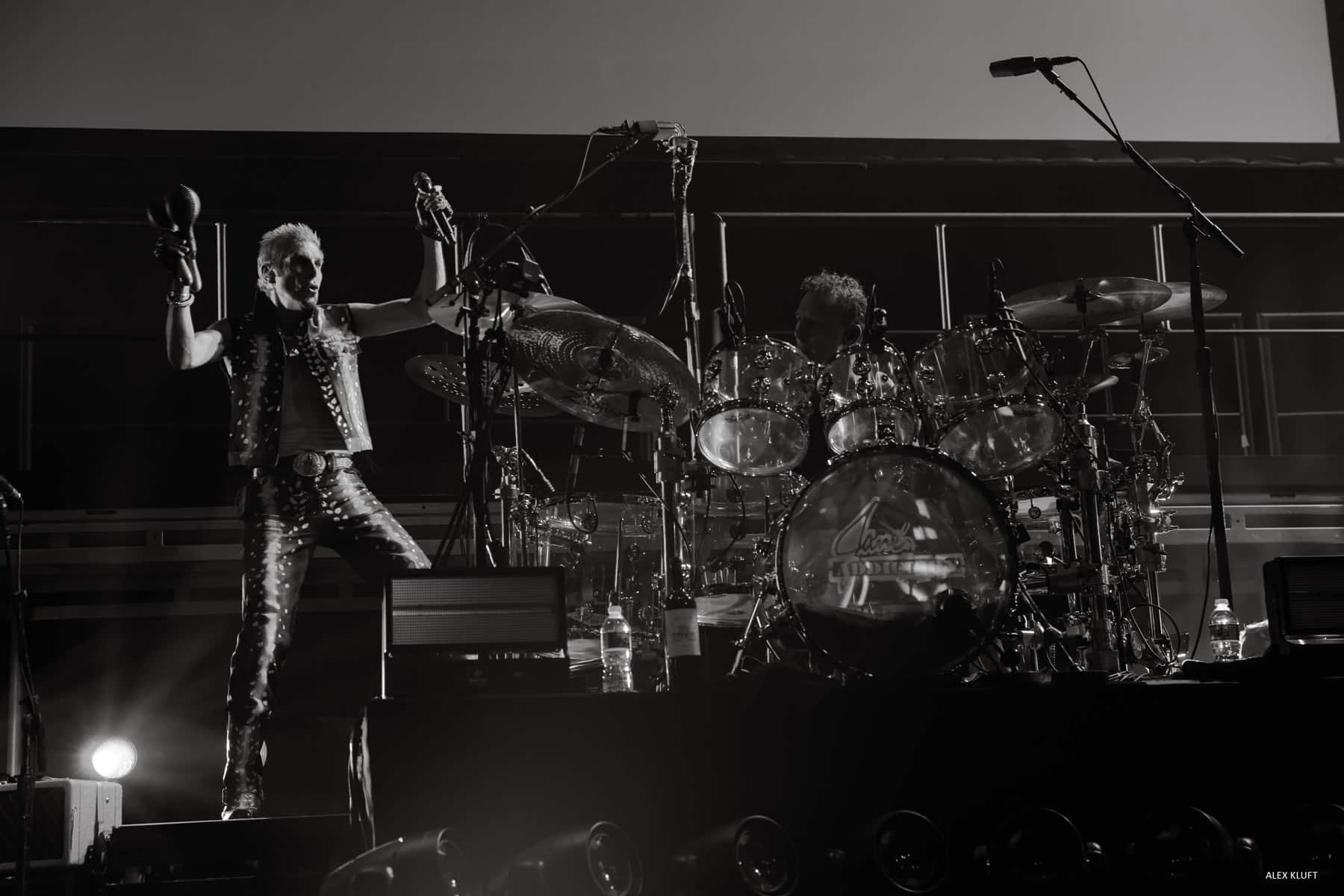 Jane's Addiction Setlist:
1.Up the Beach
2. Whores
3. 1%
4. Ain't No Right
5. Three Days
6. Jane Says
7. Been Caught Stealing
8. Mountain Song
9. Ted, Just Admit It…
10. Ocean Size
11. Stop!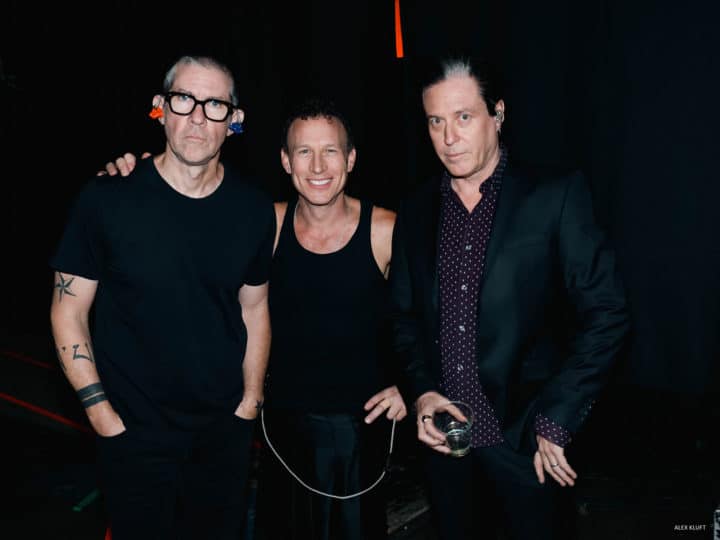 Smashing Pumpkins Setlist:
1. Empires
2. Bullet With Butterfly Wings
3. Today
4. We Only Come Out at Night
5. Cyr
6. Once in A Lifetime (Talking Heads)
7. Solara w/ Chamberlin solo
8. Eye
9. Ava Adore
10. Tonight, Tonight- Corgan/Iha acoustic
11. Stand Inside Your Love
12. I of the Morning
13. Cherub Rock
14. Zero
15. 1979
16. Beguiled
17. Silverfuck
18. Neophyte
19. Disarm
20. Harmageddon
21. If There Is a God
22. X.Y.U.