<i>Time OutTakes</i>: Newly Discovered Tracks from Dave Brubeck Classic to Feature Unreleased Joe Morello Performances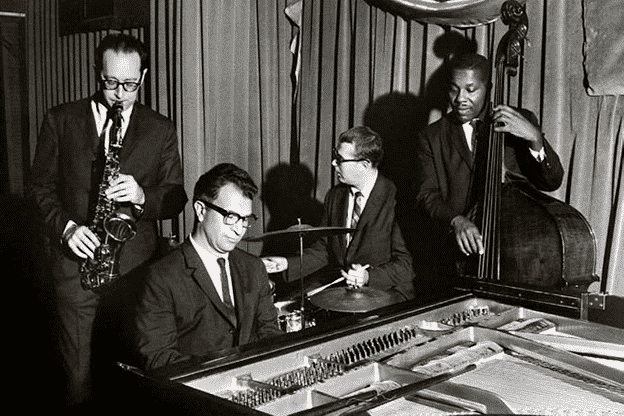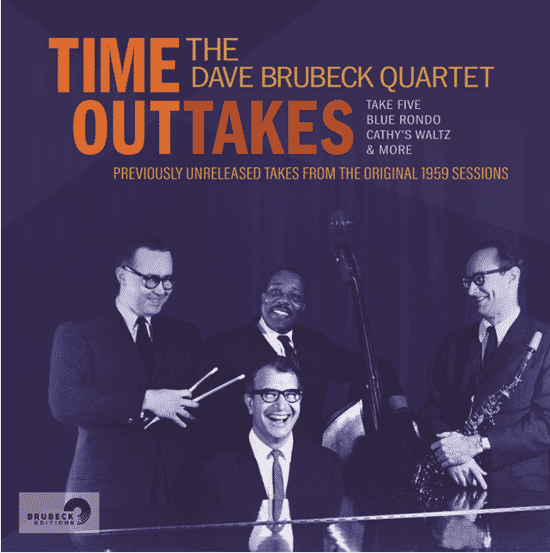 Brubeck Editions has announced the December 4, 2020, release of Time OutTakes, the label's inaugural release, timed to celebrate Dave Brubeck's centennial. The release features recently discovered outtakes from the historic 1959 Time Out sessions by the Dave Brubeck Quartet, which featured the pianist and composer alongside alto saxophonist and composer Paul Desmond, bassist Eugene Wright, and drummer Joe Morello, whose solo on the album's most famous track, the Desmond-composed and Brubeck-arranged "Take Five," is considered one of the greatest in history.
Time Out became the first jazz album to sell over a million copies, and "Blue Rondo a la Turk" and "Take Five" began to appear on jukeboxes throughout the world, propelling Brubeck's name to one that signified exploratory innovation, deep appreciation for disparate music cultures, and a fresh sound in jazz music. The Brubeck family learned of the existence of the raw tapes of the Time Out sessions while being interviewed for several biographies that were released as a part of Brubeck's centennial celebration after the authors had located the audio in Brubeck's archives.
Chris Brubeck notes, "During an English tour by Brubecks Play Brubeck—Darius on piano, me on bass and trombone, Dan on drums, and Dave O'Higgins on saxophones—we listened to hours of music that never made it onto the final Time Out LP. These undiscovered performances were a thrilling revelation. The interaction of these immensely talented musicians created incredible music, but we also could hear that they actually did make mistakes sometimes. They were having a challenging time playing this new tune in 5/4 that would eventually become 'Take Five.'" Advertisement
Time OutTakes also features a faster treatment of "Take Five" with a variation of the famous drum beat that Joe Morello played on the 1959 release. According to drummer Dan Brubeck, "At soundchecks, Joe used to play around with 5/4 rhythms and Paul Desmond, liking what he heard, began to join in with several intriguing melodies. My dad helped Paul arrange his melodic ideas and came up with a vamp that glued the whole thing together.
"When I was a kid I loved going to concerts where I could pick up some pointers from Joe," Brubeck adds. "I remember the excitement that I and everyone in the audience felt when we heard the piano vamp to 'Take Five' begin. I would watch from backstage completely mesmerized by Joe's virtuosity." Another unheard Morello solo appears on the track "Watusi Jam," a spontaneous trio performance that the Brubeck family found unmarked on the session tapes.