The Immediate Family, Featuring Drumming Icon Russ Kunkel, to Perform on StageIt.com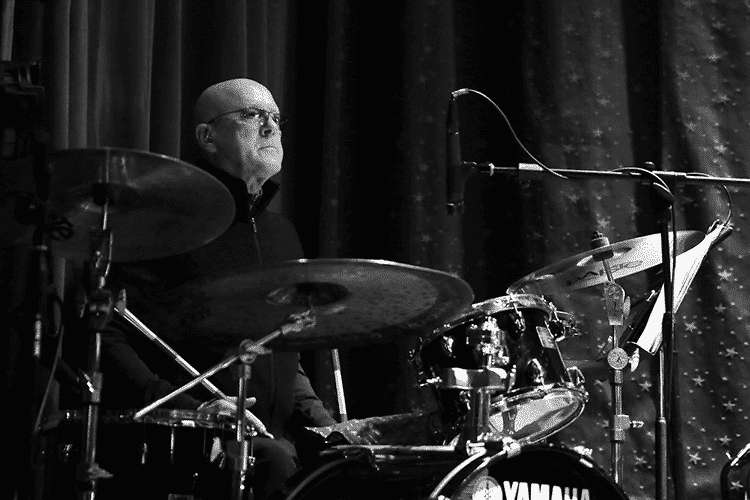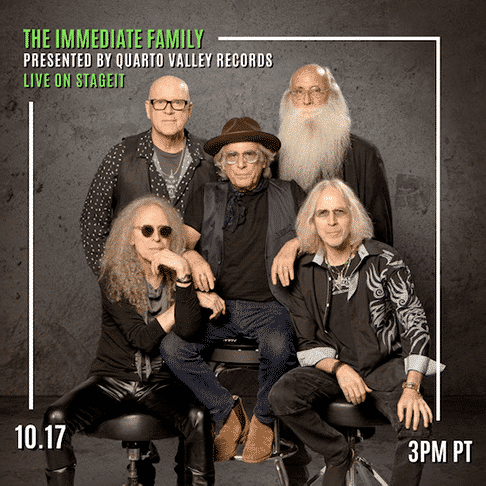 The Immediate Family, a rock 'n' roll band composed of Russ Kunkel (drums), Danny Kortchmar (guitar and vocals), Waddy Wachtel (guitar and vocals), Leland Sklar (bass), and Steve Postell (guitar and vocals), will be performing live on the web platform StageIt this coming Saturday, October 17. The performance will commemorate the release of the band's EP Slippin' and Slidin', which will be released the previous day on October 16. Early-bird tickets to the event are available through October 11 for $10, and tickets from October 12 until the day of the show will be $15. To RSVP and purchase tickets, go to stageit.com.
Kunkel, Kortchmar, Wachtel, and Sklar were all members of the legendary studio ensemble known as the Section, who have backed a remarkable list of rock legends including Jackson Browne, James Taylor, Linda Ronstadt, Stevie Nicks, Keith Richards, Warren Zevon, Graham Nash, Neil Young, and David Crosby. Russ Kunkel's credits also include Bob Dylan, Lyle Lovett, film scores for Mike Nichols' Heartburn, Joyce Chopra's Smooth Talk, and New World Films' Certain Fury, and production work for Clannad, Jimmy Buffett, the Derek Trucks Band, Dan Fogelberg, and Aaron Neville.
Slippin' and Slidin' will feature some of the group's most well-known songs, including Don Henley's "New York Minute" and a live version of Warren Zevon's "Werewolves of London," both of which were co-written by members of the group. The EP's title track was released as a single in September; it's the band's second single of new music released in the U.S., Europe, and South America, following the June release of the cut "Cruel Twist." More new music will be coming out in early 2021 on Quarto Valley Records. The band, which was formed two years ago, has been performing live, and a documentary about their careers is in the works for release in 2021. Advertisement
For more on the Immediate Family, go to immediatefamilyband.com.
Russ Kunkel home page photo by Kevin Albinder.
Immediate Family photo by Rob Shanahan.