Spider of Wank in On The Beat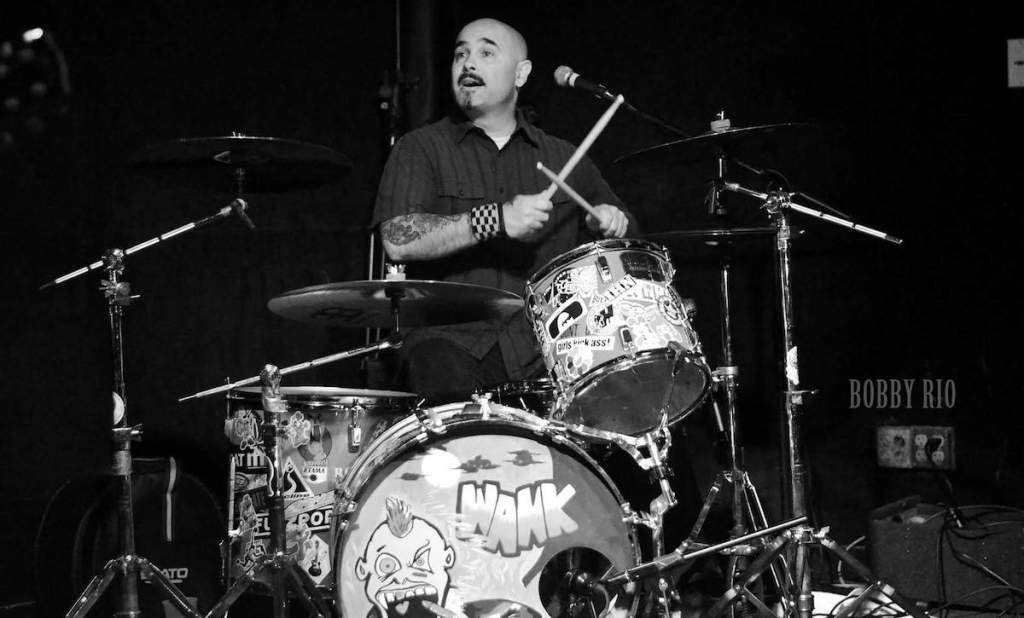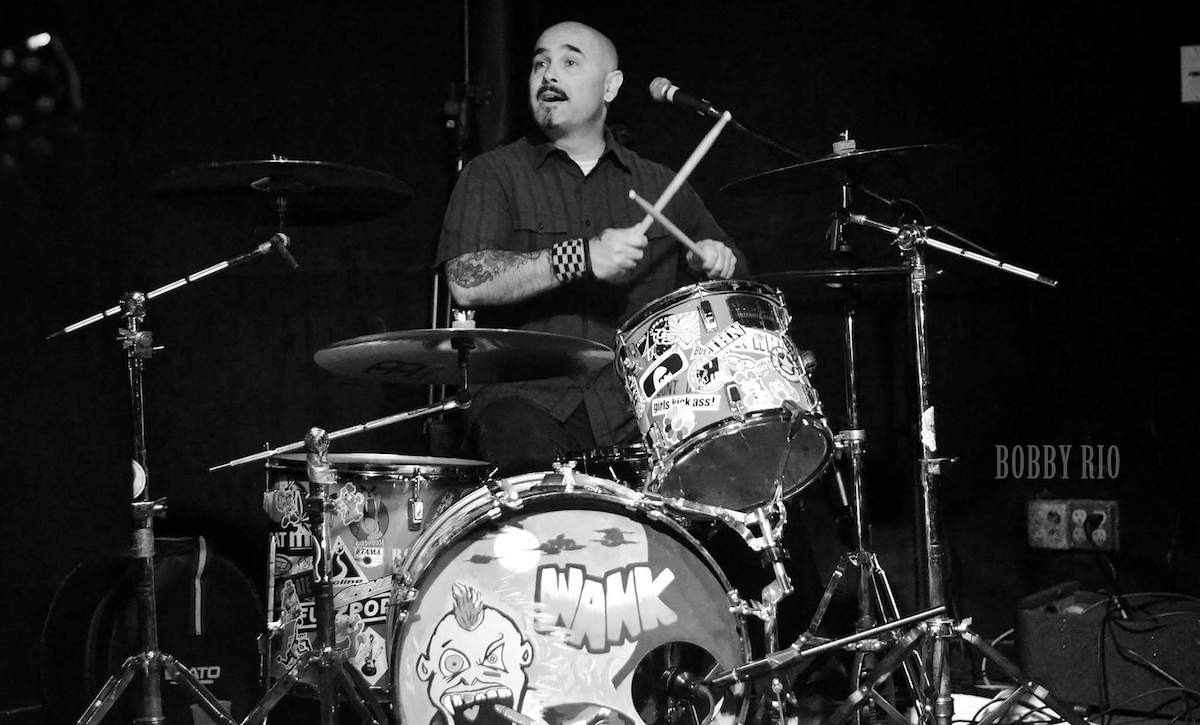 Talks New Album and Gear
Hey guys and girls, it's Spider from Wank. My group has been a part of the Orange County music scene for more than twenty-two years now. We've supported some killer acts such as Jimmy's Chicken Shack, Social Distortion, the Vandals, the Specials, and so many others.
We broke out with the hit single "Forgiven!" in 1998. It was first heard on KROQ's weekend show, produced by Kevin Weatherly, grabbing the attention of some famed producers and ensued industry frenzy for the band. We landed a record deal with Maverick Reprise Records. It was game on after that!
Today, we're slamming together a new album and had the recent pleasure of working with Chris Shiflett of the Foo Fighters. "Salvation," one of our newest singles to be released on White Knuckle Ride, is a roots rocking, soul pinching anniversary song about kicking ass and still reaching for redemption! Chris himself even jams on the tune and he brought out the best in us. Man, he squeezed my drumming skills for everything I had. He said, "Don't hold back, and hit those mothers like they're hitting you back!" I dug deep during this session and Chris' mentoring is evident on this track. He is an amazing musician and human being and we can't wait to work with him again on future projects. Advertisement
These days, I'm rocking an old Tama Swingstar, believe it or not. I'm a Tama loyalist through and through. My drums are adorned with more than 1,000 stickers I've picked up on my rock 'n' roll travels. I replace the drumheads as often as possible with Remo Pinstripes. They have always been my go to. The resonance and strength are hard to beat.
My kit consists of a deep 14″ snare, 12″ rack, 18″ floor, and 22″ kick. I hit these mothers with Vic Firth Rockn sticks. Nothing else will quite do. They're strong like tree trunks but have a classical versatility I haven't found anywhere else. Meinl cymbals are my favorite. Loud and rude has always been my pleasure and I won't switch from the best now that I've found them. I love my DW 2000 bass drum pedal—the action is swift and deliberate.
I've had an interest in beating the drums since I was seven years old. I took classical drum lessons up until I found rock 'n' roll, and then the rest was history! My all-time favorite drummer is Neil Peart for technicality, but for showiness, it's Keith Moon. I love to rock and probably should be buried in one of my drums cases; a fitting end will be just fine with me. Advertisement
Keep in touch with us on https://www.facebook.com/wankusa/ or reach out to me on LinkedIn and share what projects you're working on. Let's keep the rock scene alive and as always, never stop playing! Namaste.
Watch a preview of "Salvation" here
Watch "Shut You Down" here
 For more on Wank, visit https://www.wankusa.com.