On The Beat with Brandon Mullen of Common and Freddie Jackson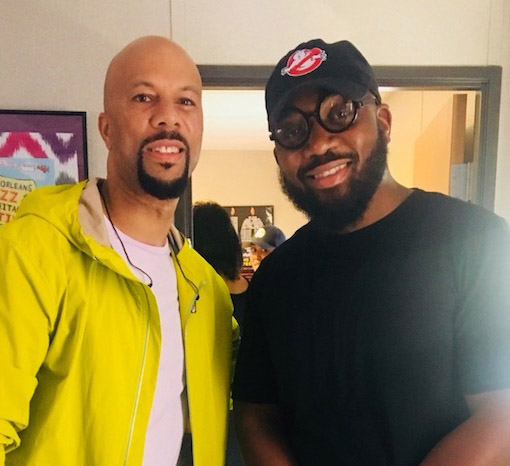 Hello MD readers! My name is Brandon Mullen, and I am currently the touring drummer for hip-hop artist Common and the legendary R&B artist Freddie Jackson.
I am from Trenton, New Jersey, and I've been blessed to receive my education at Valley Forge University where I received my BA in music performance. Shortly after graduating, I went out and began to network and connect with numerous musician friends in the Philadelphia and Jersey area.
It took a few years of hard work, grind, and dedication before I started to get a little break and some opportunities. As a touring drummer, I've traveled and worked with incredible artists such as Russell Thompkins and the New Stylistics, Roberta Flack, Jazmine Sullivan, and Vivian Green. These experiences have been incredible and a blessing to my life.
I've been blessed to work and tour with both Common and Freddie Jackson going on two years now. I've recently finished up Freddie's Love Signals Tour, which started back in the spring, and now I'm preparing to be a part of Common's Hope and Redemption tour, which starts as we speak. It's wonderful to be on the stage with these legends and to play those classic beats and patterns. It's an unforgettable experience! Advertisement
Recently I've had the opportunity to share my story as a musician in a new magazine from New Jersey called Everyday Melanin. I'd like to give a standing ovation to owner and CEO Ebony Davis Johnson for allowing me to share my experiences as a musician and also have me on the front cover. It is a huge blessing and I'm forever grateful!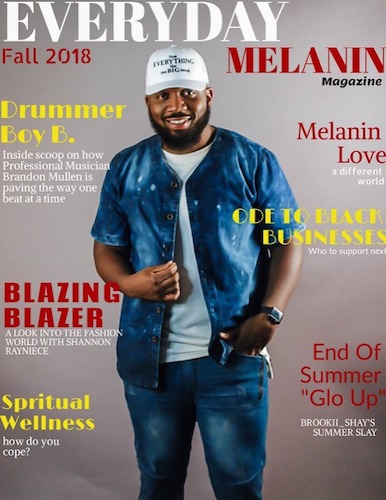 On the road, my go-to gear includes DW drums, Vic Firth sticks, Remo drumheads, Roland Sample pads, Apple products, and Zildjian cymbals. Thank you to all my amazing companies for your products and gear.
My advice to upcoming musicians is to treat everything like the big thing—which means if you want to get to the next level, you have to treat where you are now like you're already there! Always be on time, prepared, humble, and focused on the task. You time will come. Advertisement
Thank you to Modern Drummer for allowing me the opportunity to share some of my journey this far!
For more, visit Brandon at Facebook: Brandon D. A. Mullen, Instagram: BDMDrums, and Twitter: BDMullenDrums.