On The Beat with Jake Sommers of Luke Combs: Talks Touring, Fly Dates, and Networking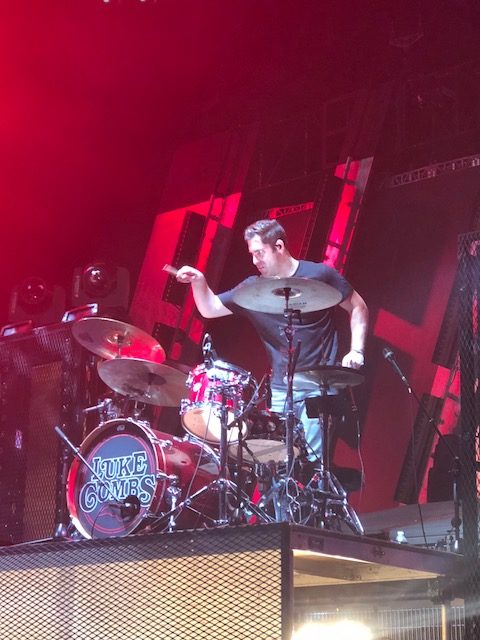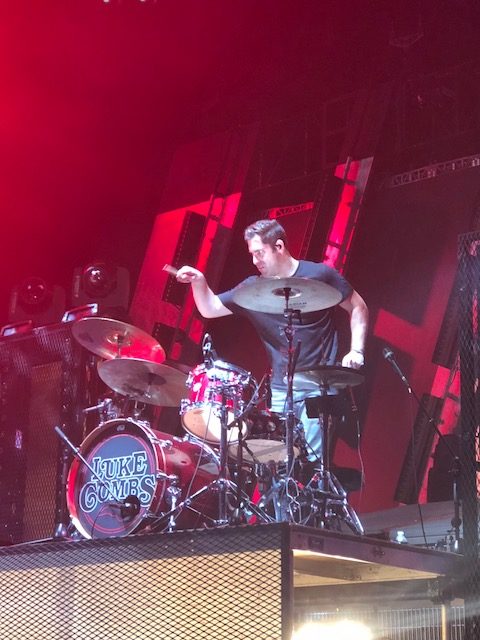 Hello Modern Drummer! My name is Jake Sommers. I've been playing drums since I was six years old and have been reading MD forever. I knew when I was fifteen that I wanted to become a professional drummer and wasn't going to stop until I got there. Fast-forward thirteen years; I just played Madison Square Garden! It has been my bucket list venue since I was a little kid.
I have been the drummer for country artist Luke Combs for four years. A lot has happened in that time. We're currently on tour with Jason Aldean and recently played SunTrust Stadium in Atlanta and Madison Square Garden in New York City, as I mentioned above. Both were a dream come true. Aside from the Aldean tour, we just played Lollapalooza in Chicago. One of the crazy things about that festival was that we were the only country act the entire weekend. I wasn't sure what to expect but then you had 40,000 people singing every word to every song back to you.
Besides touring in the states, we went overseas for the first time in March to play a few festivals. I'd say the most important thing about fly dates is to make sure you have your own set of cymbals. You never know what the backline company will supply. Sometimes you get lucky and get to try out new cymbals or you just have to play what's there. Another important thing about fly dates is to get plenty of rest. Our first show overseas was in Dublin. We got in that morning and went straight to the venue, played the show a few hours later, and then it was off to London. Once we wrap the Aldean tour in September, we will head back overseas in October for our own shows in London, Berlin, and Amsterdam. Advertisement
The important thing that many musicians neglect is networking. I've lived in Nashville now for five years. One of the most important things I've learned is that in addition to talent it's all about who you know and who knows you. When I first moved to town I said yes to whatever came my way just so I could get out there and play. I knew the more I played around town, the more people would notice me. The first touring gig I had was through a drummer I met when I went to visit Nashville. Now he's out on the road with a massive country artist and I'm sitting in our green room in Charlotte, North Carolina writing this article on the Jason Aldean High Noon Neon Tour. Hope to see some of you at upcoming shows.
Thank you for reading, and I'm so glad I'm able to write this piece for Modern Drummer's "On The Beat!"
Watch Luke Combs perform "When It Rains It Pours" on Today, with Jake Sommers on drums here: 
https://www.youtube.com/watch?v=sEQzHqIq8GY&feature=youtu.be
For more info, visit www.jakesommersdrums.com, www.instagram.com/jakesommers7, www.twitter.com/@jakesmmrs7, and www.facebook.com/jake.sommrs7.